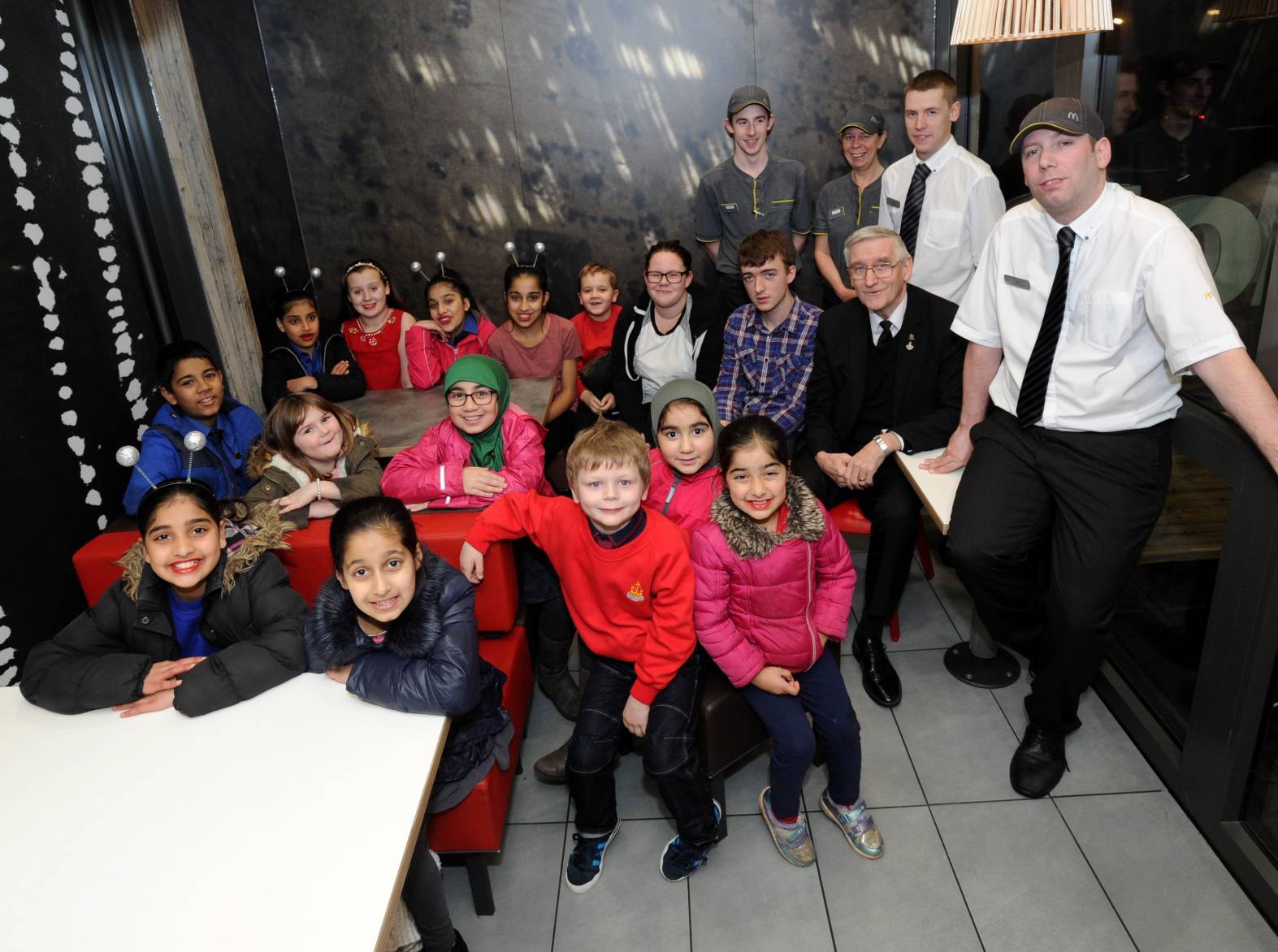 An Aberdeen Boys' Brigade group have been forced to hold meetings in a branch of McDonald's after their regular home was closed for renovations.
The 40th Boys' Brigade now turn up at McDonald's in Kittybrewster every Friday night and take over a section of the restaurant.
The unusual location came about after Powis Community Centre was closed for renovations in June 2015.
The Kittybrewster-based company initially moved meetings to St Machar Academy, but concerns were raised over its proximity to the busy St Machar Drive and they became homeless again.
Group co-captain Andy Cowie said delays to the reopening of Powis Community Centre had forced them through the doors of McDonald's.
He said: "The centre they were using closed for an upgrade.
"It was meant to be closed for four months.
"There were postponements and there have been problems with making sure it's ready to be handed over.
"Since summer we've met in McDonald's at the top of Bedford Road.
"The staff have been good to us."
The youngsters are unable to do any physical activities in the restaurant, but do craft work, arts and play table-top games.
Andy added: "I think to start with it was a great excitement, but now it's just a typical Friday night for them.
"They come in in uniform and split up into the three sections and take over a corner of the restaurant.
"We buy either a drink or an ice cream for them.
"It becomes expensive."
With an average of 15 children, aged between five and 14, attending a typical one-hour meeting, it costs around £20 for food and drink.
McDonald's franchise owner Craig Duncan said the Boys' Brigade were more than welcome in his restaurant.
He added: "I think the team at Kittybrewster are happy to help and give something back to the community."
Councillor Jim Noble, who represents the area, said: "It's disappointing that they haven't been able to use the centre.
"But I'm pleased to hear that McDonald's is allowing them the use of their premises."
Aberdeen Central MSP Kevin Stewart said: "The community have had to wait far too long for works to be completed.
"While it's very good of McDonald's to host the Boys' Brigade group, I don't think that a fast food restaurant is the right place for a youth group to meet."
Ramsay Milne, Aberdeen City Council's planning convener, said: "A new management committee has been formed and adopted a constitution as the Powis Community Centre Association on December 7.
"That has allowed us to move forward with the legal agreement for the lease of the building and we are optimistic this could be concluded early in 2017.
"Aberdeen City Council has invested significantly in the renovation of the building, making major improvements which will benefit all who use it.
"We look forward to the enhanced community centre opening its doors.
"A number of other groups have found alternative accommodation in council premises in the area in the interim period, although we cannot comment on specific cases."
However, Andy added: "I've got to the stage where I'm not getting my hopes up."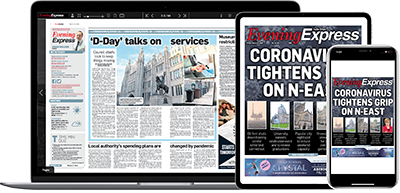 Help support quality local journalism … become a digital subscriber to the Evening Express
For as little as £5.99 a month you can access all of our content, including Premium articles.
Subscribe