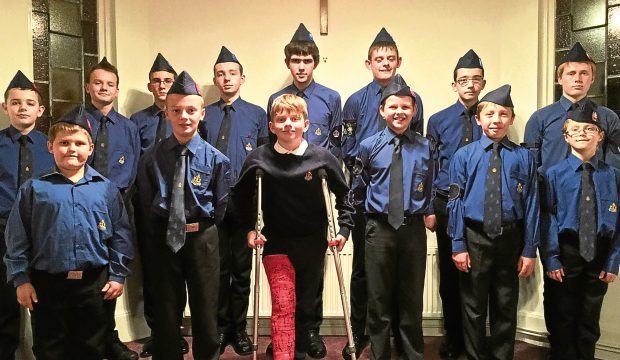 A Boys' Brigade group is hoping to win big in Evening Express' CommunitEE Chest giveaway in order to score some new sports equipment.
The 1st Inverurie Boys' Brigade group meets twice weekly to enjoy sports, practice drill, crafts and various other activities.
The Anchor and Junior groups meet on Mondays and the older Company Section meets on Fridays.
If successful in scooping a share of the cash, officers at 1st Inverurie hope to replace their old sports equipment – some of which is estimated to be 20 years old.
The group has had a difficult few years, after struggling to find volunteers and secure funds.
The Evening Express is marking the last day of the tokens by giving away a bumper collection of five in today's edition.
Submissions and tokens must reach us no later than Wednesday, October 18, in order to be in with a chance of netting part of the £15,000 on offer.
The groups with the most tokens in each category will walk away with a cash amount between £500 and £5,000, depending on how many members are in the group.
Groups with 30 members or fewer have the chance to get £500, groups with between 31 and 60 members could take home £1,000 and groups with more than 61 members are in with the chance of bagging themselves £5,000.
Michael Cochrane, captain at 1st Inverurie Boys' Brigade, said: "We at 1st Inverurie Boys' Brigade are into our 41st year and are hoping to raise funds to hopefully replace some of our old gym equipment, which is in serious need of repair.
"We would also hope to use part of the funds to arrange a trip away for a weekend towards the end of the session next summer."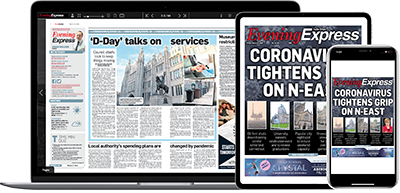 Help support quality local journalism … become a digital subscriber to the Evening Express
For as little as £5.99 a month you can access all of our content, including Premium articles.
Subscribe