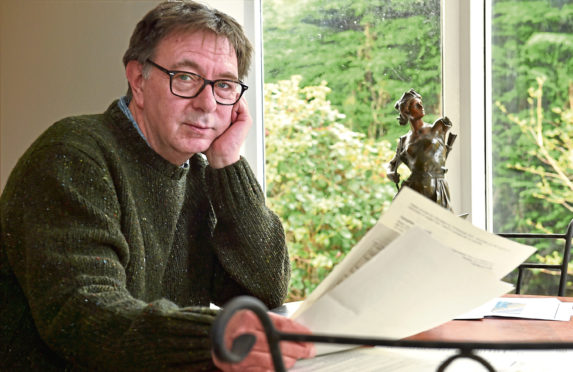 North-east residents have been hit with tax bills of up to £600,000 each, sparking fears of bankruptcy.
Some contract workers received part of their salary as a loan to lower their tax payments – a system that was legal but is now outlawed.
HMRC wants taxes due in the past to be repaid as a loan charge, impacting 24,000 people in the UK.
A former oil worker, who asked not to be named, told the Evening Express: "It has impacted up to 3,000 people in the north-east.
"They all have a feeling of dread every time they see a brown envelope come through their door.
"One person in another part of the UK has already taken their own life because of this.
"I know one man who owes £600,000 and another who owes £300,000."
Raymond Bilous, 58, of Cults, worked as a contractor on behalf of Shell and must pay HMRC up to £200,000.
He said: "The best case would be paying £30,000 tax a year for six years. That would leave me with no money for food.
"This will drive people out of their homes."
Aberdeen South MP Ross Thomson raised the issue in the UK parliament after several dozen constituents asked for his help.
His motion, which in part expresses concern of a link between loan charges and suicide, was passed at Westminster last Thursday but Finance Secretary Mel Stride said the loan charge would not be delayed, while ensuring efforts would be made to prevent bankruptcy.
Mr Stride said: "HMRC very, very rarely has a situation where somebody is placed in bankruptcy. That is not right for the individual.
"When confronted with the reality of how these schemes work, most people would say that is not right."
Mr Thomson said: "The Government must listen to the MPs who spoke on behalf of their constituents.
"We are not going away so if the government does not act, MPs will find other ways in parliament to make changes."