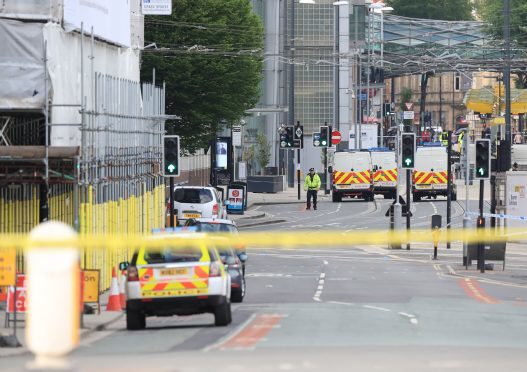 Two North-east mums have described the moment the bomb went off inside the foyer of Manchester arena.
Friends Carole Taylor and Alison Pritchard, from Banchory, were at the gig in Manchester with their children last night.
Speaking to STV, Ms Taylor said: "We decided to leave quite quickly after she played her last song because we knew it would get busy.
"We got down into the main foyer and seconds later there was a massive explosion right behind us. It shook our whole bodies.
"There was smoke and people were screaming. We just ran and ran and ran. We didn't know what we were running from."
"Everyone was stampeding trying to get out and we were holding each other so tightly," Ms Taylor said.
Ellon mum and daughter tell of terror in aftermath of Manchester suicide bomb