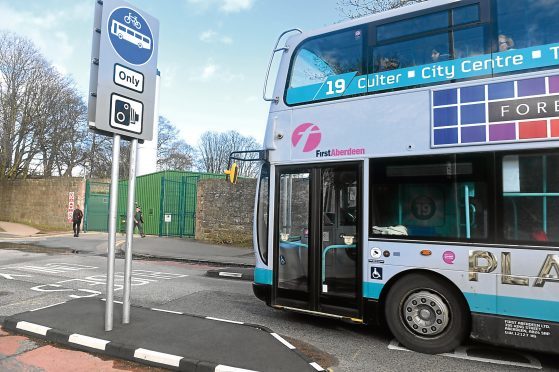 A plan to open up a bus gate to taxis has been backed by councillors – but other drivers will still not be permitted.
The gate was installed to stop motorists using Bedford Road as a through road after the Diamond Bridge opened, but many people living in the area say measures are needed to tackle congestion.
Council chiefs looked into the issue and, after speaking to the city's taxi consultation group, tabled the idea of allowing taxis to use the gate.
Councillors have now agreed to make that change.
According to the council's officers, it could be between six and nine months before the change takes effect.
And the move could still be overturned if the scheme runs into problems during the legal consultation process.
At a meeting yesterday, councillors voted in favour of opening up the gate to taxis but threw out a proposal to allow people living near the bus gate to be given permits to drive through it, and let all motorists drive through it at night.
Tillydrone, Seaton and Old Aberdeen councillor Ross Grant tabled the successful motion to the communities, housing and infrastructure committee meeting at the Town House.
He said: "This proposal came about during extensive discussions with many people.
"We have listened to the views of residents.
"Not everyone may get the outcome they have been looking for but we have considered their views.
"Consultation has been very good, but this committee is here to make decisions.
"Clarity is needed over confusion. We have to suitably manage the expectations of all road users and I think we have got the right balance."
Cllr Grant added that opening the bus gate at night would run the risk of confusing drivers, and introducing a permit system would "lead to residents arguing" about who was most entitled to one.
In his unsuccessful amendment George Street/Harbour Cllr Michael Hutchison called on the council to write a report on the impact of opening the bus gate at night and of introducing permits.
He said: "For both of those reports, we would be asking council officers to consult with people; to come forward with what we should proceed with, and how that would work.
"Across this city, there are bus lanes that operate at certain times and drivers can cope with that.
"Those restrictions could be applied to the bus gate as well. I want to look at the issues of resident access.
"There have been calls for the bus gate to be open to residents pretty much since it was first installed and there is no legal reason to prevent that."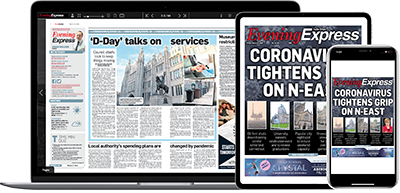 Help support quality local journalism … become a digital subscriber to the Evening Express
For as little as £5.99 a month you can access all of our content, including Premium articles.
Subscribe