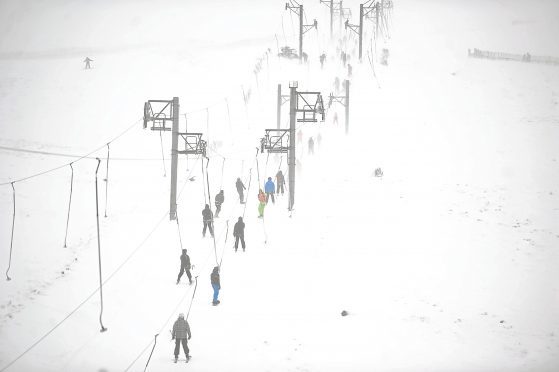 A popular ski centre will soon be able to transport three times the number of visitors to the top of the slopes.
Glenshee Ski Centre, near Braemar, has been officially granted permission by the Cairngorms National Park (CNP) to install a new four-man chairlift, replacing the current Cairnwell T-bar tow.
The Cairnwell features some of the most-used runs and offers access to the racetrack area.
However, the current tow is not ideal for conveying visitors quickly and can prove uncomfortable for skiers and snowboarders, as it operates by placing the pulley between their legs and being hoisted uphill.
The new chairlift has the capacity to transport 1,800 skiers and snowboarders per hour.
The development is part of an ongoing programme to modernise equipment and infrastructure at the site, with the device expected to be up and running in 2019.
Eleanor Mackintosh, convener of the park's planning committee, said: "I fully support this development and welcome Glenshee Ltd's investment in the ski centre to ensure its ongoing viability."