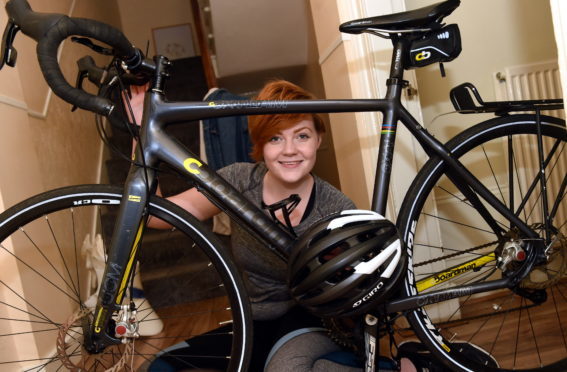 A North-east woman who was left incapacitated for six months after a freak accident has taken on a 71-mile cycling challenge for a spinal charity.
Jessica Borwell, from Aberdeen, fractured her spine in January last year while she was living and working in a ski resort in Tignes, France.
The 23-year-old had just graduated from Dundee University with a degree in interaction design when she decided to move abroad and was working in property management.
However, she was forced to return home early after seriously injuring her spine while on the slopes.
Jessica, who lives in Rosemount, said: "I had been snowboarding at the time but when I fractured my spine, I was actually just standing still.
"The impact of my fall and the way that I landed meant that it ended up being really bad."
She added: "I was completely out of commission for six months.
"I had to leave my job and my car in France and come back home – I basically had to leave my whole life behind.
"When it happened it was quite scary.
"The doctor at the hospital I was taken to didn't even speak English.
"It was all very stressful."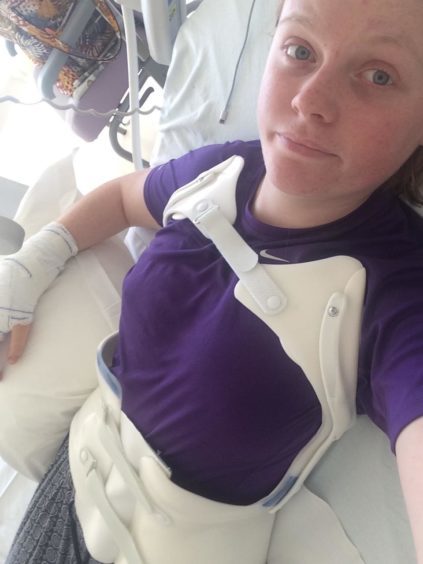 She added: "I was very unlucky that it was such an unstable fracture, which meant that I had to wear a back brace every day for four months. I had just graduated from university. It was meant to be a fun trip of a lifetime and instead I ended up staying at home for six months."
Now, Jessica has decided to take on the long-distance Five Ferry Challenge – which will take her around North Kintyre and the Firth of Clyde – to raise money for Spinal Injuries Scotland.
However, instead of doing the standard 51 miles, Jessica has adapted the route, meaning she will be cycling 71.4 miles in one day.
She said: "I've always been a keen cyclist and I knew I wanted to do something challenging.
"When I came across the Five Ferry Challenge it seemed like the perfect choice.
"I'm still quite weak since I fractured my spine so it's going to be a challenge, but I really wanted to do something for Spinal Injuries Scotland.
"You just have no idea how miserable something like this is until it happens to you.
"I'm very aware that I'm incredibly lucky it wasn't any worse so I think it's important to help people whose lives have been completely changed by it."
The challenge will see Jessica, who now works as a receptionist, cycle for roughly six-and-a-half hours in one day.
She will also have to take five separate ferry journeys and will start and finish her challenge in the centre of Glasgow.
She said: "I was just looking for long-distance cycles around Scotland when I came across the Five Ferry Challenge.
"I love Scotland but I haven't seen very much of it so this challenge seemed like a good way to see a lot of the country in a short space of time as well as raise money for Spinal Injuries Scotland. Changing the route to make it 71.4 miles instead of 51 miles definitely makes it a lot more challenging just to make it in time to catch each of the ferries."
Jessica also said that she was nervous about the challenge after being forced into inactivity for half-a-year.
She said: "It is definitely intimidating. Like I said, I'm still fairly weak after the fracture and being out of commission for so long but the way I'm viewing it is that doing this will force me into picking myself up and to just keep on going.
"Mostly, I'm very excited to take on the challenge and to be able to show my support for Spinal Injuries Scotland."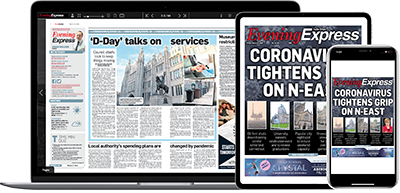 Help support quality local journalism … become a digital subscriber to the Evening Express
For as little as £5.99 a month you can access all of our content, including Premium articles.
Subscribe