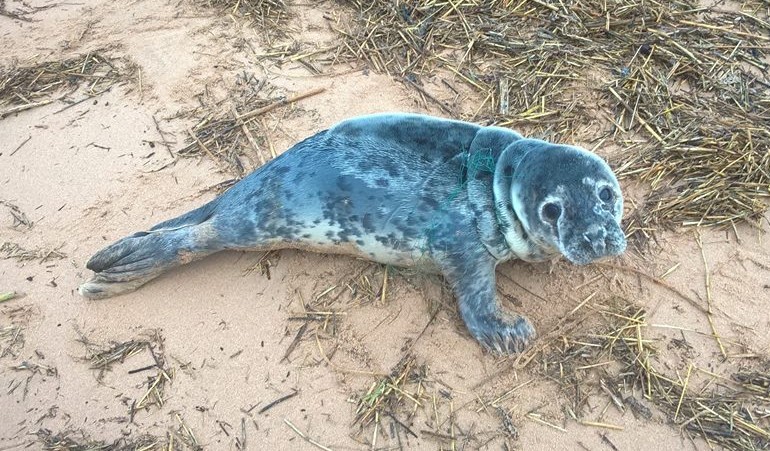 A baby seal who was trapped in netting on a North-east beach was saved thanks to members of the public … and a video call on FaceTime.
The rescue operation was launched after Nigel Lammas, 56, found the poor pup on the Sands of Forvie.
Unable to swim for food because it was entangled in nets, the pup was in danger of starving.
Nigel, from the Stonehaven area, said: "The poor thing was stuck, it was frightened and tried to go back to the water.
"Because its fin was trapped it couldn't swim, there was no way it would survive."
Nigel tugged on the netting to try to free the terrified seal, but it launched an attack.
Nigel added: "It just about snapped my hand off, I was lucky it didn't get me."
Calls had already been made to emergency services and soon British Divers Marine Life Rescue (BMLR) were involved.
A plea was put out to see if there was anyone experienced enough nearby who could help and Lee Watson, a volunteer for wildlife group Sea Shepherd, responded to the call.
Lee contacted BMLR operations manager, Stephen Marsh, on FaceTime so he could get advice on how to free the seal, named Gilly by rescuers.
Stephen said: "Lee isn't trained to do this, but he's been out and seen it before and knows how to handle a seal.
"I wouldn't want anyone to handle a seal that hasn't seen it done several times before by an expert. That's where having FaceTime was really useful."
Lee used the technology, which allows video communication on mobile devices, to allow Stephen to assess the situation.
They worked out the best approach to tackle the pup and were walked through the operation.
Nigel distracted it from the front, drawing its attention away from Lee who then was able to approach from behind and covered it with a blanket to keep it calm.
Lee said: "I was terrified, not so much for myself, but concerned that we might be hurting it."
Nigel then took a pair of pliers to the twine, making sure to cut the fin free last so it wouldn't escape too early.
Nigel said: "It was a wonderful moment, the pup headed for the water then turned back as if to say thank you just before going in."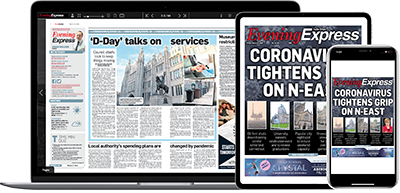 Help support quality local journalism … become a digital subscriber to the Evening Express
For as little as £5.99 a month you can access all of our content, including Premium articles.
Subscribe