Average speed cameras are set to be installed on the A90 this year.
The Transport Scotland project, costing just under £2 million, should be operational by autumn.
A total of 40 fixed and mobile speed camera points will be replaced between Stonehaven and Dundee.
Ministers made the order after three fatal collisions and six involving serious injuries on the dual carriageway in 2015.
Transport Minister Humza Yousaf said: "Installing average speed cameras on the A90 will make the road safer for everyone travelling along the route.
"We can also expect to see improved journey time reliability and reductions in the number of people getting points on their licence and a fine."
New cameras will be placed three to four miles apart, with 15 on each side of the carriageway.
It follows similar moves on the A9 and A77, introduced to improve safety, which have seen significant reductions in casualties and speeding.
Mr Yousaf added: "We already know from our experience with the A9 that average speed cameras encourage better driver behaviour, with the number of fatal casualties down by over 37 per cent and serious injury casualties by 45 per cent.
"There have been 60 fatal and serious collisions on the A90 between Dundee and Stonehaven in the last five years alone.
"Any death on our roads is one too many, and I look forward to seeing similar results on the A90 as we've seen on the A77 and A9 in reducing casualties and improving driver behaviour."
Transport Scotland hopes the measures will help change driver behaviour so that instead of breaking speed limits and sharply braking on approach to a camera, motorists will instead maintain a steady speed.
Figures from the public body show around 60% fewer drivers have been caught speeding on the A9 since the system was introduced in 2014.
Luke Macauley, head of the Scottish Safety Camera Programme, said: "We are confident there will be a significant reduction in the number of offenders."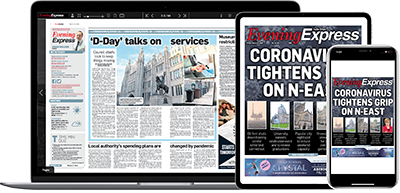 Help support quality local journalism … become a digital subscriber to the Evening Express
For as little as £5.99 a month you can access all of our content, including Premium articles.
Subscribe