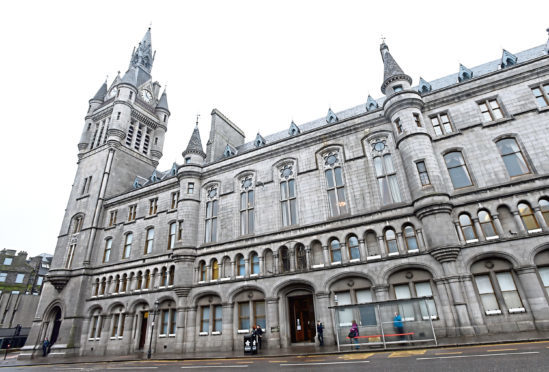 Aberdeen City Council has become a "pressure cooker" over the last year, according to claims by union officials.
The number of instances of people absent for psychological reasons, including stress and depression, increased from 51 in December to 77 in February, it was revealed last week.
Councillors and unions met at the Town House yesterday to discuss the most recent sickness rates, with one officer saying there was "no evidence" an increase in sickness rates was because of morale issues before adding it would be monitored by the local authority.
Alison Robertson, Unison health and safety branch manager, said there is an "atmosphere" within the organisation which, over the last year, has turned the council into a "pressure cooker".
She added: "Much of this (mental health issues) won't be reported but our feedback is that it is something that is endemic within the council.
"We would like to see an action plan to tackle mental health issues."
Ms Robertson said staff faced unreasonable deadlines, increased workloads, a lack of management support and one-on-one meetings.
As part of a new Target Operating Model council chiefs aim to trim £125 million in budgets in five years. Up to 370 posts are likely to be cut – made up of unfilled, vacant posts, voluntary severance and early retirement – with consultation ongoing between staff and the council.
Speaking at the meeting, Kenny Luke, Unison branch secretary, said: "Change happens, we understand that but I don't think I've seen morale as low as it is now.
"People are under stress and strain not knowing if they have a job going through the process."
Mike Middleton, union representative of GMB, echoed union colleagues, adding that figures were likely to increase further still.
He added: "You need to be prepared to increase or improve on communication and make wellbeing a major part of the focus for the weeks, months and years ahead."
Councillors and unions heard from council officers that managers have an existing mechanism whereby they can carry out stress risk assessments with colleagues to find out underlying causes.
Convener of staff governance Yvonne Allan said: "The administration has listened carefully to the concerns of the trade unions and we will continue to work through their concerns.
"We recognise that our staff are our biggest asset and their health and wellbeing is extremely important."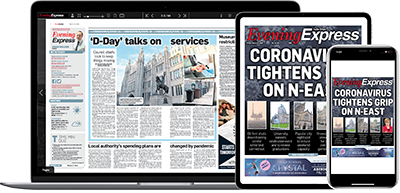 Help support quality local journalism … become a digital subscriber to the Evening Express
For as little as £5.99 a month you can access all of our content, including Premium articles.
Subscribe