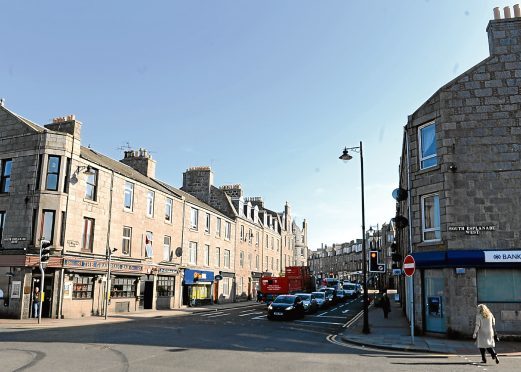 Artists are being encouraged to get involved with an Aberdeen community project.
Aberdeen City Council's VictoriArt Road project will involve residents, artists, activists and community workers.
The initiative aims to brighten up Victoria Road in Torry, which is classed as a regeneration area.
It also hopes to spark people's curiosity, encourage civic engagement and establish a lasting movement.
To encourage people to get involved, an open call is being held to find artists who live either in Aberdeen or the North-east whose work fits any of the categories of street art, public art, socially engaged art or particip-atory arts.
Artists falling under these categories will then be delivering one of three projects with a theme of either Torry's heritage and memory, the area's languages and culture or the suburb's potential.
Councillor for the Torry ward Alan Donnelly said: "We've got a lot of projects on the go in Torry – it's good to see.
"It's warmly welcome.
"It's a continuation of the council's commitment.
"I think an art project is a great idea. Well done to those people who have organised it and made it happen."
The open call came after the project was awarded £10,000 from the National Lottery Good Cause Fund.
Street art projects have increased in popularity over the past year with others including the Painted Doors project and Nuart seeing doors and walls across the city turned into works of art.
Other projects in the area which are delivered in partnership with Aberdeen City Council have also been hailed a success – such as Big Noise Torry, which works with children at Walker Road Primary School and Tullos Primary School, or children who live in Torry but attend school elsewhere to help them get involved in music making.
Artists are being asked to submit a project proposal of no more than 500 words, along with a CV, three examples of their work, details of relevant experience and a breakdown of budget and timescale, by noon on August 28.
Proposals should be sent to victoriartroad@gmail.com