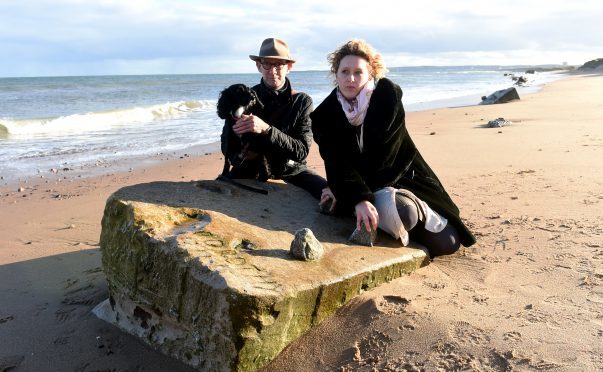 Two artists are trying to discover the origins of mystery woman "Dorothy", whose name is inscribed on a wartime coastal defence block.
The pillbox – a small fortified guard post – will feature in new live art piece The Welcoming by performance artists Angela Main and Peter McRae on Balgownie Beach next month.
The pair spotted what they call the Dorothy stone as they put together the performance piece, which centres on the World War 2 coastal defences.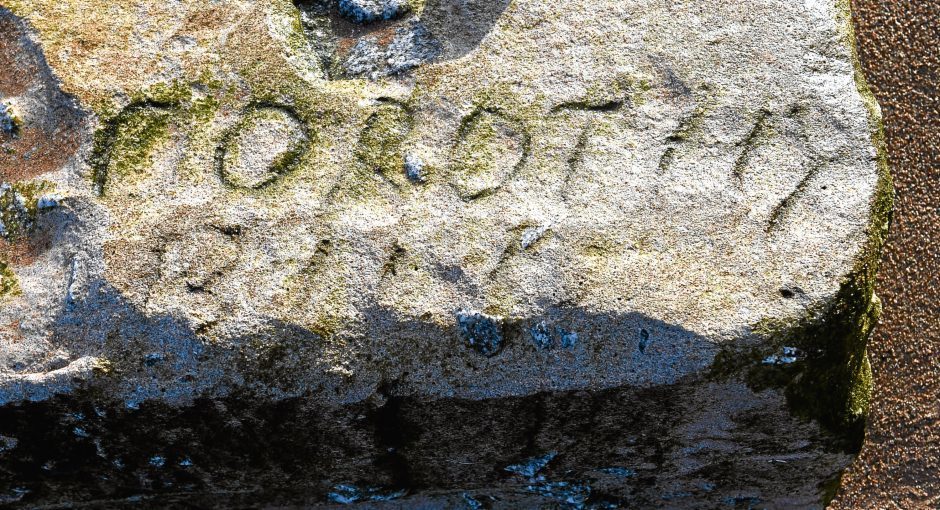 The name Dorothy is inscribed on it, along with the date "15/11/18".
Peter said: "It's the best preserved of all the names.
"There are a few other names, like Gordon and Humphrey.
"We had toyed with the idea of getting people to help look for Dorothy.
"We've heard anecdotes from various people – children could have scratched their names in the wet cement, or it could be a workman writing down his girlfriend's name.
"It just seems to be a nice sort of contact with people's stories."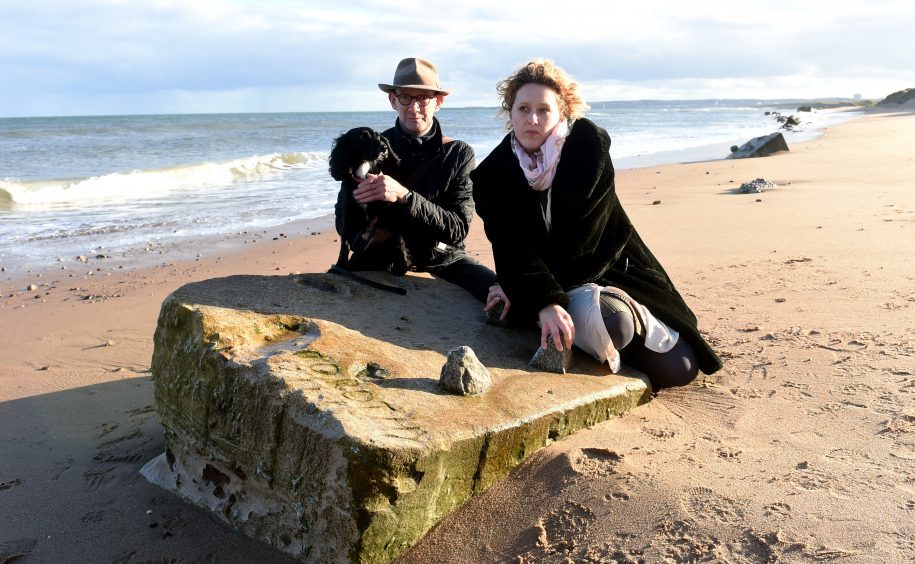 Angela added: "They're personal, very touching.
"Very much something we were drawn to.
"For us, Dorothy was a real person.
"We were interested in the idea that it's there now, but maybe, in a few years, it's going to get grounded and it's going to fade away."
The Welcoming will be performed as part of the series Silver City Stories – celebrating Scotland's year of history, heritage and archaeology.
Visitors to the live art performance piece will follow the artists along the beach for about 45 minutes, where they will use nature and the tides to help tell their story.
Peter said: "If we could get people to help us find out about Dorothy it would be great."
Angela said: "I think it would be great to try to have stories about someone's grandma."
The Welcoming is set to be held at the end of November.
Do you know who Dorothy is? Call the EE newsdesk on (01224) 344150 or email ee.news@ajl.co.uk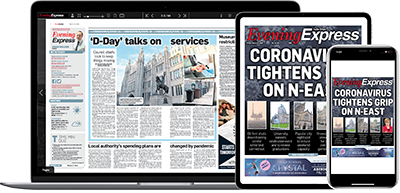 Help support quality local journalism … become a digital subscriber to the Evening Express
For as little as £5.99 a month you can access all of our content, including Premium articles.
Subscribe