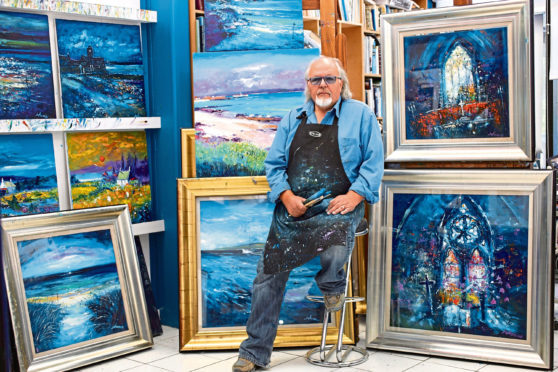 A renowned Scottish artist is set to preach for the Queen at a historic north-east church.
Artist John Lowrie Morrison, known as Jolomo, will speak at a service at Crathie Kirk on Sunday.
He will speak on the links between art and spirituality in a sermon at the church the Queen and Royal Family attend while in residence at Balmoral.
The painter, known for his expressionist Scottish landscapes, is trained as a Lay Reader in the Church of Scotland and frequently preaches at churches in Argyll.
He produces around 100 paintings a month, completing three or four a day, six days a week.
He is the first of a group of invited speakers to give a sermon at the church while the royal family is at Balmoral this summer.
He said: "I am extremely honoured to accept this invitation.
"I enjoy every opportunity to preach, and every congregation is different, but this engagement is a little bit special.
"My theme will be art, creativity and spirituality, a subject close to my heart."
Minister for Crathie and Braemar parish Rev Kenneth MacKenzie said: "It's been a practice since Victorian times of having guest preachers during the time that certain members of the royal family are here.
"It's always a privilege to be around here at this time.
"Guest preachers are always hugely anticipated."
Crathie has been the place of worship in Scotland for the Royal Family since 1848.
The tradition was originally established by Queen Victoria and her husband Prince Albert, who bought Balmoral in 1852 and fell in love with the countryside.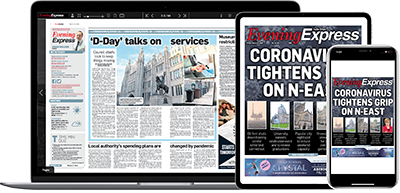 Help support quality local journalism … become a digital subscriber to the Evening Express
For as little as £5.99 a month you can access all of our content, including Premium articles.
Subscribe