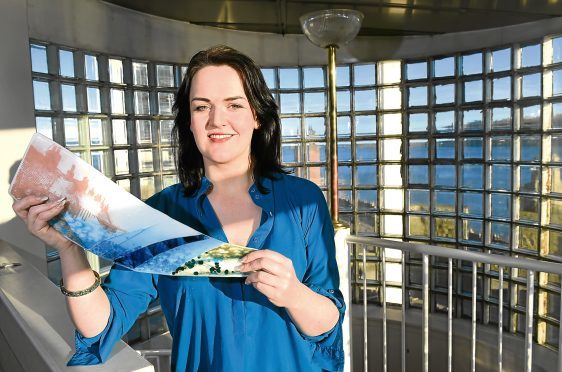 An artist is set to transform a popular Aberdeen restaurant with a specially- commissioned project.
Shelagh Swanson, a painter and glassmaker based in Footdee, will use the historic area as part of her inspiration for The Silver Darling.
The restaurant, at the mouth of the harbour in Footdee, is undergoing renovations with Shelagh set to create a unique glass feature for the new look eatery.
The project is inspired by the panoramic views from the restaurant which overlooks the beach, the historic fishing village of Footdee and the harbour.
Shelagh has also called upon locals to source old pictures of Footdee, the people and the community, which she could use in the project.
She said: "I am delighted to be working with The Silver Darling on this very exciting collaboration.
"As a local artist, it is always great to be involved with community projects and as this commission came to life, we thought it would be perfect to add local touches.
"We managed to get some fantastic pictures of the area which will make this piece truly unique while complementing the new surroundings.
"I am working full time on the project right now and I am very excited to see it come to life."
McGinty's Group bought the restaurant from owner Didier Dejean at the end of September.
The firm also runs McGinty's Meal An' Ale, The Stag, No. 10 Bar & Restaurant, Ferryhill House Hotel and The Fourmile.
The refurbished building is set to reopen within a number of weeks.
Alan Aitken, director of The McGinty's Group, said he couldn't wait to see the whole project finished.
He said: "We are really excited to be working with Shelagh on this special project.
"We are lucky to have a very unique location in the city and as part of the refit, we want to showcase the beauty of our spot and thought it was the perfect opportunity to work.
"The drawings look amazing and we cannot wait to see the full project come together and see the magic unfold as she installs the piece."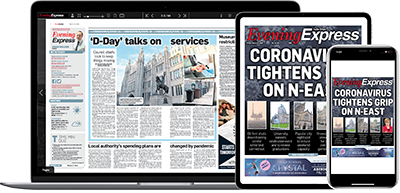 Help support quality local journalism … become a digital subscriber to the Evening Express
For as little as £5.99 a month you can access all of our content, including Premium articles.
Subscribe