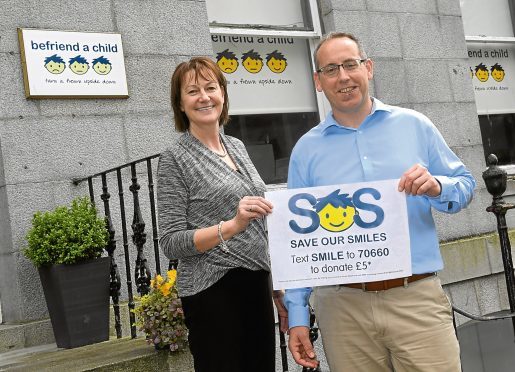 An Aberdeen charity that helps disadvantaged children has called for last-minute donations to its appeal.
Befriend A Child has been raising funds for the last four months through its Save Our Smiles (SOS) campaign. The appeal has been looking to raise £100,000 to help safeguard its vital befriending service.
Vulnerable children are matched with a volunteer befriender, who acts as a positive adult role model.
A text number, set up by the charity to make donations, is set to close next month.
Jackie Hothersall, the charity's CEO, said: "It seems like only yesterday we launched the SOS appeal and to have witnessed the great response we've had first-hand has been a privilege.
"I have said it many times already, and I want to say it again today, on behalf of everyone associated with the charity, we are sincerely grateful for each and every donation we have received.
"Of course there is still time for your readers to get involved by calling our Text to Give number before it closes on November 1. Every donation we receive helps turn a frown upside down and every smile we create helps change the world for the child involved."
The Evening Express has backed the SOS campaign and has been highlighting the work carried out by the group.
Befriend A Child recently received a massive cash injection to the SOS campaign thanks to a £35,000 donation from oil company Apache.
Richard Stewart, head of marketing, fundraising and external affairs with Befriend A Child, urged people to donate one more time.
He said: "At Befriend A Child we turn every £1 we receive into more than £6 of benefit for the children, so all our supporters can be sure we make the most of their gift.
"With our Text to Give line closing in two weeks, this is my last chance to appeal for support. If anyone feels moved to donate, there is still time. Please get involved and help us make more smiles."
The charity still needs to raise £15,000 to hit its target.
To give £5 text SMILE to 70660.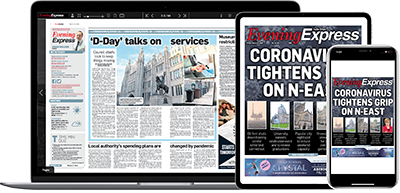 Help support quality local journalism … become a digital subscriber to the Evening Express
For as little as £5.99 a month you can access all of our content, including Premium articles.
Subscribe