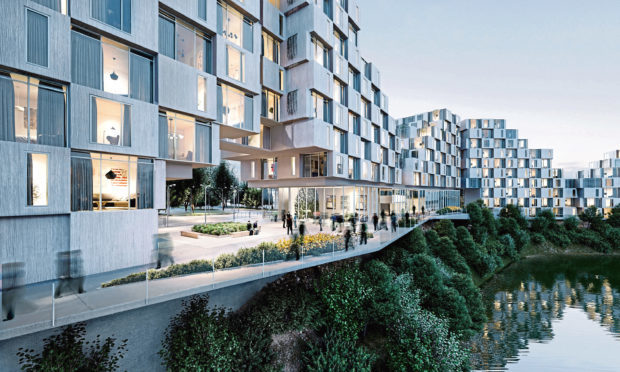 A Canadian developer has announced it intends to appeal a decision to refuse plans to build almost 300 flats at a famous Aberdeen landmark.
Real estate firm Carterra lodged an application to create 299 flats, a public promenade, a gym for residents and a combined bistro and "mini-museum" on the northern edge of Rubislaw Quarry on the Hill of Rubislaw earlier this year.
But members of Aberdeen City Council's planning development management committee voted seven to two to reject the plans when they met at the Town House.
The developer said it was "disappointed" by the outcome, adding it plans to lodge an appeal against the decision.
During the meeting, Liberal Democrat councillor Martin Greig, who represents the area, said he had "really huge concerns" over the application.
He added: "I think the visual impact is unacceptable.
"The right form of development is good, but this is going to have a colossal impact on the local area."
Residents had voiced concerns over the plans, with 369 objections lodged with the local authority.
Council planners had backed the application, recommending that councillors approve the plans.
They said the proposed flats, which are build-to-rent, would increase the range of rental options in the city and said the building did not represent over-development.
Conservative councillor Alan Donnelly, one of two councillors to support the plans along with Tauqeer Malik, said the development would create construction jobs.
He added: "The plans include a promenade where they can see this fine monument to Aberdeen's granite history."
The scheme had clashed with local businessman Hugh Black's aims to create a £6 million heritage centre on the southern edge of the site.
The businessman's wife, Gillian Black, who attended yesterday's meeting, said: "I'm just delighted the councillors have made the decision they did.
"I think it's the right decision for the city and that is what my husband is all about, making the right decisions for the city.
"He thinks we have far more to offer at that site than a flatted development and I'm just delighted that the councillors have listened to their constituents and the local residents."
Maggie Bochel, of Aurora Planning Limited, who worked with Carterra, said: "Although there were a lot of positive comments made by the committee members in relation to a number of aspects of the development, such as allowing for public access to the quarry and the provision of the heritage bistro, as well as the form of housing proposed, we are obviously disappointed with the outcome.
"We will need to await the issue of the decision notice before taking any further steps but we are still firmly committed to investing in the city and will submit an appeal once we have received that."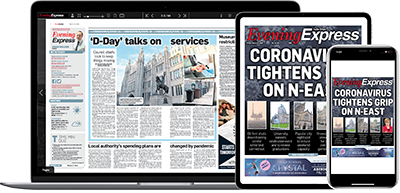 Help support quality local journalism … become a digital subscriber to the Evening Express
For as little as £5.99 a month you can access all of our content, including Premium articles.
Subscribe