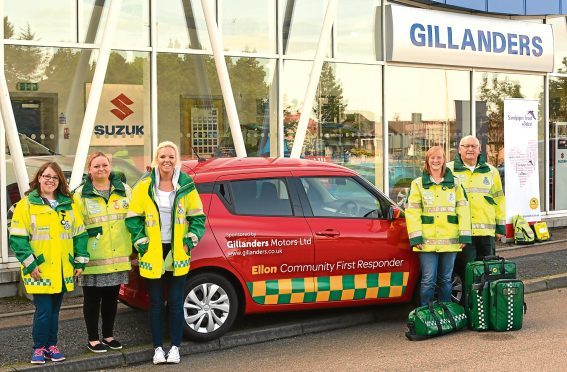 A community group is on the lookout for new members to help save lives.
Ellon Community First Responders is looking for residents to get involved in its initiative which sees volunteers give people treatment before an ambulance arrives.
The organisation has only been in existence for a few months but the 14-strong volunteers have already been out on more than 30 calls.
Currently operating under the ambulance service, Ellon Community First Responders are hoping to become a registered charity in the future.
Cheryl Jones, from the town, started the group after initially having the idea more than two years ago.
The 38-year-old, who teaches first aid with her company ABRRAS, said: "We have four spaces currently available in our team.
"If someone lives locally and has some spare time to give and wants to give something to the local community and be part of our great team, we want them to get in touch.
"They need to be at least 18 years old and have a full driving licence."
Since going live in March the crew has dealt with a number of call outs including helping people who were suffering from cardiac arrest.
An information evening to kick-start the organisation saw 30 people turn up.
The group now has its own transportation after being given access to a vehicle from car firm Gillanders Motors in Peterhead.
The car has already been spotted at a number of events in the community which Cheryl said has added to the visibility of the group.
All the first responders need to worry about is insuring and filling the vehicle with petrol. Following a six-month period, the garage is set to give them access to a new vehicle.
The group is also set to host a fundraising night in November at the Station Hotel in Ellon.
Tickets for the Bloody Marys' show on Saturday, November 18, cost £15.
More information is available from the group's Facebook page at www.facebook.com/EllonFirst Responders