Police are appealing for help to trace an Aberdeen taxi driver's killer – 35 years after his death.
Taxi driver George Murdoch, 58, told his control room he was on his way to Culter with a fare at 8.35pm on Thursday September 29 1983, but he never made it to his destination.
He turned off onto Pitfodels Station Road, on the outskirts of Aberdeen near Deeside Railway Line, where he was brutally attacked involving cheesewire and later died.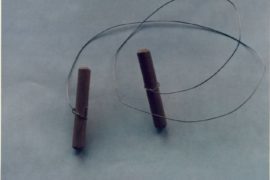 No one was ever been apprehended in connection with the shocking murder of George, who was better known to his family as Dod.
Police Scotland's Major Investigation Team (MIT) is continuing to review and investigate the case with the development of forensic and investigative techniques.
This Saturday marks the 35th anniversary of his death and today his family, along with detectives are making a renewed appeal for information in the hope someone can finally be brought to justice.
A reward of up to £10,000 for information – which has been put up by George's family – is also still available to anyone who can provide information which results in the arrest of the person responsible.
His nephew Alex Mckay, speaking on behalf of the family, said: "Dod was a gentle, likeable and kind-hearted man, usually with a smile on his face.
"He had been made redundant a few years before his death and as he was still a relatively young man in his 50s, became a taxi driver to pay the bills and to take care of his wife and himself.
"Dod and his wife Jessie loved children but sadly had none of their own.
"They both loved animals and their dog Patch was spoilt rotten.
"Dod also kept pigeons however unfortunately his enthusiasm wasn't matched by his birds whose reluctance to return home was legendary.
"Together, Dod and Jessie enjoyed a happy life looking for no more than a weekly night out at the club with family and friends, sharing a laugh, a few drinks and a game of bingo.
"Even though Jessie lived for a number of years after her husband's passing – she died 21 years later in 2004 – it could hardly be called a quality life.
"She never got over his death, growing increasingly frail and soon unable to get out on her own.
"She survived but only with the help and support of her sisters and brother and the exceptional love and kindness shown to her by her neighbours next door – they were her lifeline.
"As we make this appeal today we think of many happy and sometimes sad memories we shared with Dod.
"There is also the one memory that shocked all of us then and continues to do so today. 35 years is a long time but it's never too late to see justice be done and our family urges anyone out there who thinks they might have information to please get in touch with the police.
"Do you know who the killer was?  Did you see something that night but didn't think it was important enough to pass on at the time?
"Try to imagine how you would feel if a loved member of your own family had been murdered and you still didn't have answers.
"Please help the police to identify Dod's killer and bring justice to our family."
A new photograph has been issued today of George and his wife Jessie taken at Alex's wedding in 1977.
An image of an identical replica of the cheesewire that was used during the attack has also been released.
Detective Inspector Gary Winter, of the Major Investigation Team, said: "35 years have passed since George was murdered and the case continues to be reviewed and investigated by specialist officers.
"This review consists of using the most advanced currently-available forensic techniques and significant re-interviews of the key eye witnesses who saw the assault take place.
"The murderer has been described as a man is his late 20s to early 30s, who had dark hair which sat over his ears; he was of a thin build and around 5ft7 tall. George's killer would now be approaching his 60s or older and has enjoyed a life denied to his victim and his wife.
"My appeal today is about various aspects of the investigation.
"Firstly I can confirm that a cheesewire was used during the assault on George which is clearly an unusual item to have in your possession.
"I hope that the release of this image may assist in people coming forward with information as to who may have carried or used one at the time, or what other legitimate uses they may have had in 1983.
"Secondly, George picked up his killer on Queen's Road and broadcast over the taxi radio that he was taking them to Culter.
"Within minutes George was witnessed being assaulted at Pitfodel's Station Road, which was en-route.
"I believe that someone must have suspicions about who did this given the route taken that night by the killer, the violent nature of the assault and the cheesewire they had with them.
"Were you expecting a visitor that night who never turned up? If you are aware of any information or have suspicions about who is responsible – even if you think the police are already aware – please get in touch so that we can check this against our records.
"We remain committed to ensuring the person responsible for George's murder is brought to justice so that we can give his family the answers they deserve. 35 years is undeniably a long time however it is certainly no barrier to justice.
"Someone out there knows what happened to George and I hope this appeal today serves as a vital reminder that it is never too late to come forward with information."
Anyone who believes they can assist police is asked to contact 101 or e-mail a dedicated inbox at SCDHOLMESAberdeen@scotland.pnn.police.uk
Crimestoppers can also be contacted on 0800 555111.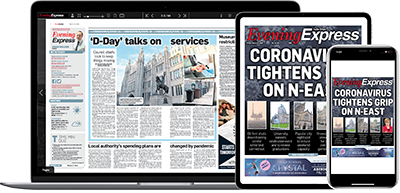 Help support quality local journalism … become a digital subscriber to the Evening Express
For as little as £5.99 a month you can access all of our content, including Premium articles.
Subscribe