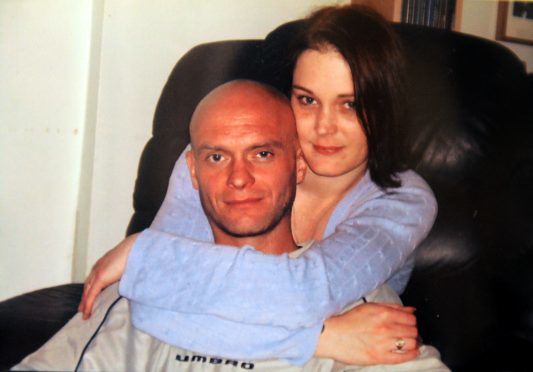 The widow of a murder victim is making a last-ditch attempt to secure her right to remain in the country.
Keith Taylor was stabbed to death by Hugh Gallacher last year at a flat in Tillydrone, alongside Tracy Gabriel, before Gallacher jumped to his death.
Keith, 43, and Linda, 37, had been together for seven years and married for three before the double murder last July.
Linda, who is disabled and originally from the Netherlands, has been told she no longer qualifies for benefits and has been left near penniless.
Keith, who used to work in the oil industry, had supported her financially until he became her full-time carer.
An EU national, who has not been employed, must be seeking work for the right to reside and qualify for benefits.
Linda is now starting the process of applying for right to remain on compassionate grounds.
In rare and "compelling" circumstances, the Home Office can allow someone to reside in the UK outside normal rules.
Kevin Stewart MSP and Kirsty Blackman MP have both backed Linda's application bid.
Kevin said: "There is no doubt Linda's situation is desperate and she has been through an absolute ordeal, so this is the time where her safety and support network should be secure. I will be urging the Home Office to look again at the clear need to consider this case on compassionate grounds."
Linda said: "The only peace I have is when I sit by Keith's grave. My life as I know it ended on the day Keith died."
On Tuesday, July 19 last year, Keith died in a 12th-floor flat at Donside Court, Tillydrone, along with Linda's best friend Tracy, 40.
Linda was next door and heard everything as the attack happened.
A Home Office spokeswoman said: "As yet, no application has been made."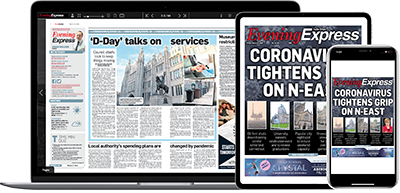 Help support quality local journalism … become a digital subscriber to the Evening Express
For as little as £5.99 a month you can access all of our content, including Premium articles.
Subscribe