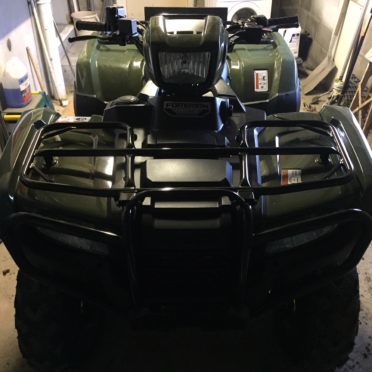 A quad bike and tools have been stolen from a property on the outskirts of Aberdeen.
The green Gammies quad bike, registration SP16 BFA, was taken from a locked shed, along with a strimmer and various hand and power tools at some point between 11pm on Wednesday and 7pm on Thursday.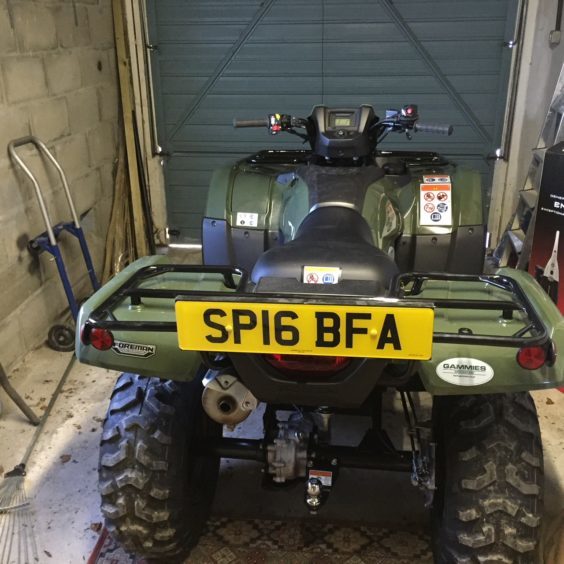 The items were taken from a property in the Countesswells area of the city and are thought to be worth around £7,500.
Investigating Officer Detective Constable Philip Dyce said: "If anyone noticed any unusual activity on Wednesday night or indeed prior to Wednesday night in the Countesswells Road area I would ask that they get in touch.
"Also if anyone has seen the quad bike since it was taken or notices a similar item being offered for sale anywhere I would ask them to get in touch.
"This incident obviously follows on after a theft of equipment from a rural property near Udny earlier in the week.
"I would say that we are keeping an open mind to whether or not these incidents are linked but I would urge all homeowners with sheds or outbuildings with expensive equipment to keep a check on their property and report anything they feel is suspicious as soon as it comes to their attention.
"Anyone with information is asked to contact Police Scotland on 101 quoting reference 0598 of August 9."