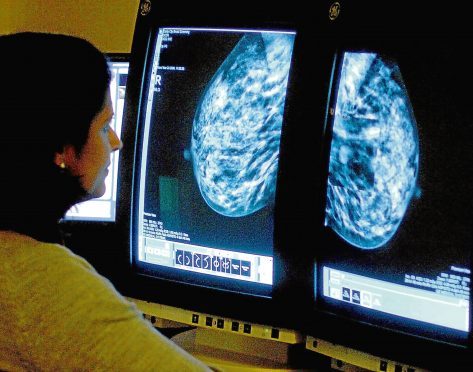 The number of women in the North-east regularly checking for breast cancer is declining, according to a leading charity.
A survey carried out by Breast Cancer Now and YouGov found 51% of women are not regularly checking themselves for the signs and symptoms of the cancer – an 8% drop on last year's figures.
The survey has also revealed the main reason for not doing so is simply because the women forget.
The research found that as many as 20% of women in Scotland don't perform regular checks because they don't know what they're looking for – something Breast Cancer Now is aiming to combat. Lawrence Cowan, policy and campaigns manager for the charity in Scotland, said: "This is a worrying trend.
"When 51% of women in the North-east of Scotland say they are not regularly self-checking it's clear that much more work is needed to help women be breast aware.
"The earlier breast cancer is found the more likely you are to have a positive outcome.
"In fact, you're five times more likely to survive breast cancer if it's caught in its earliest stage.
"By 2050, we want everyone who develops breast cancer to live. Encouraging more women to check themselves regularly for the signs and symptoms of breast cancer can help save lives.
"We want more women in Scotland to regularly check their breasts, get to know what looks and feels normal for them and to report any unusual changes to their doctor."
The charity is now appealing to women in the North-east to use their Touch, Look, Check guide, which indicates some of the changes in breasts to look out for.
These include a lump that may not be seen, but can be felt, changes to skin texture such as dimpling and puckering, changes in appearance or direction of the nipple, nipple discharge and a rash or crusting on the nipple.
Breast Cancer Now has also launched a new online quiz to help inform women on the importance of regular self-checking, to encourage early diagnosis.