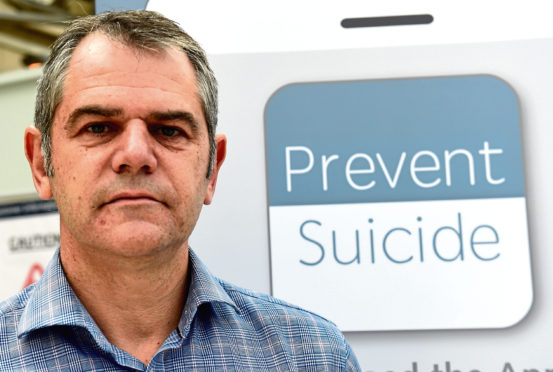 More than 500 people in the north-east have committed suicide since 2011.
Statistics released by the Scottish Suicide Information Database (ScotSID) show the number of probable suicides registered with National Records Scotland.
Nationwide, the total amount of deaths, in people over the age of five, caused by probable suicide in the past seven years is 5,204.
Of those, just under three quarters (73%) were male and almost half (47%) were aged 35 to 54.
In Scotland, the average annual suicide rate is 14.7 per 100,000 people.
In Aberdeen, 194 deaths were recorded, or an annual rate of 12.9, with Aberdeenshire slightly lower at 202 (annual rate of 11.8).
Moray is the only place in the north-east which is above the national average, with 109 deaths, which works out at 17.3 or 2.6 higher.
---
---
Iain Murray, co-ordinator for north-east-based suicide and self-harm prevention programme Choose Life Prevent Suicide, said: "We are acutely aware that each and every suicide is a tragedy that has a devastating impact on family members, friends, work colleagues and indeed entire communities.
"Our aim is to prevent suicides by reducing stigma and breaking down barriers to people accessing the help and support they need.
"We do this by campaigning and sign-posting people, through our website and Prevent Suicide app, to the help that is available in their local area.
"More than 36,000 people have used the app since its launch, which really shows the need out there for this type of help in the north-east of Scotland.
"The most often used element of the app is the safety plan, which is designed to help people understand when they need help, how to cope and how to reach out to get thathelp.
"The festive period can be both the best and worst of times and can be a real struggle for some.
"Maybe we can all help each other by being a little bit kind to ourselves and each other.
"A simple 'are you ok?' and a kind word or two can make all the difference."
The Scottish Government will outline how to implement its suicide prevention action plan this month.
Rose Fitzpatrick, chairwoman of the Scottish Government's National Suicide Prevention Leadership Group, said: "Every suicide is a tragedy, and suicide prevention is everybody's business.
"I welcome this report which will make a significant contribution to informing the actions we need to take to further prevent deaths by suicide.
"The Scottish suicide rate fell by 20% between 2002-06 and 2013-17, and we are committed to reducing this by another 20% over the next four years."
---
For people who might be seeking some support in coping with life, the Samaritans offer a free and confidential emotional support service.
Samaritans are available 24 hours a day, every day, on telephone number 116 123.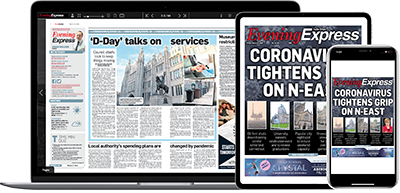 Help support quality local journalism … become a digital subscriber to the Evening Express
For as little as £5.99 a month you can access all of our content, including Premium articles.
Subscribe