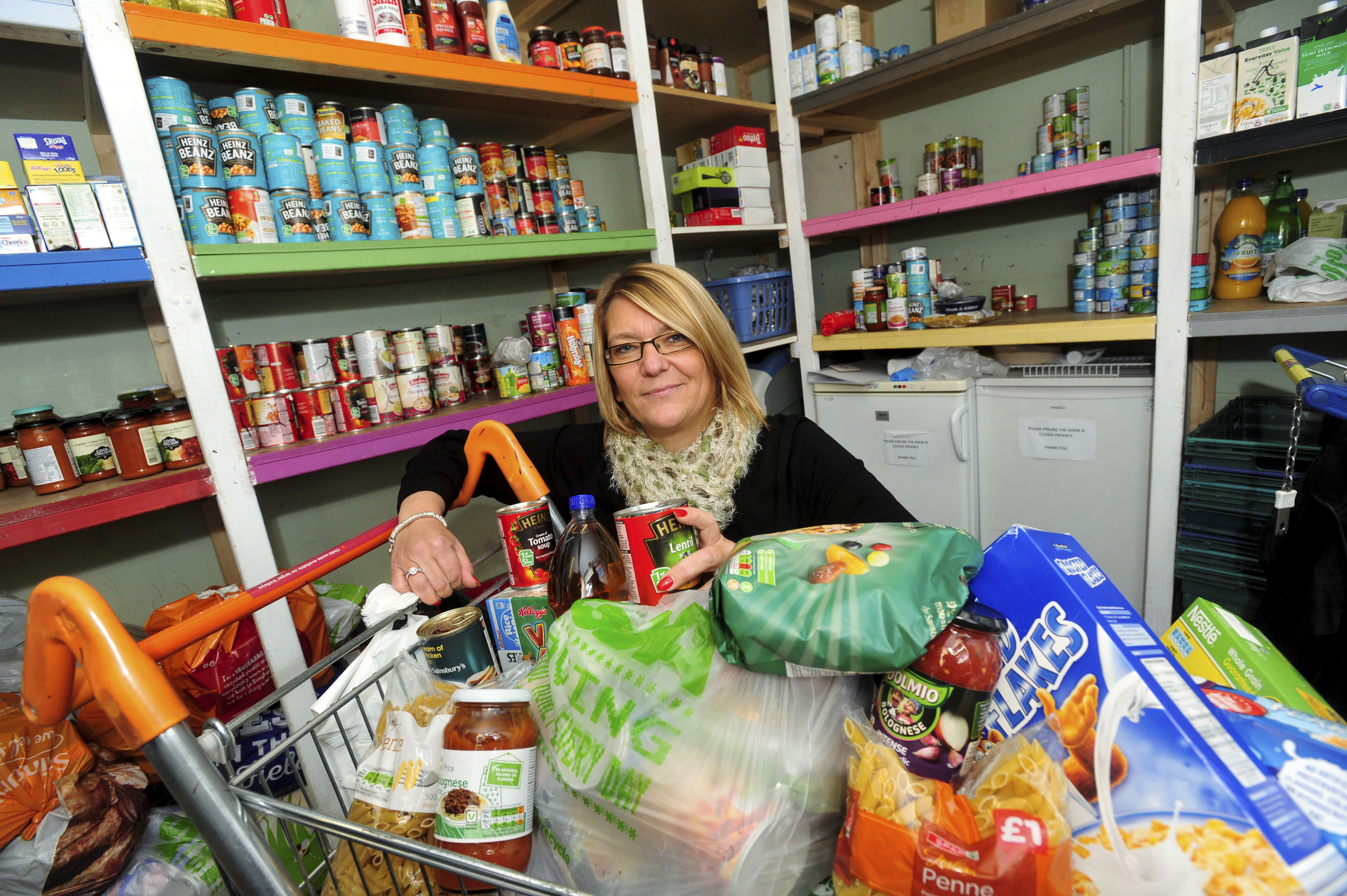 A CHARITY that helps struggling families is urging people to donate, saying it expects to hand out more than 4,000 food parcels this year.
Instant Neighbour is one of the charities that will benefit from donations via the Original 106 Christmas Appeal, supported by the Evening Express.
The charity provides a range of services for vulnerable people, those experiencing poverty and homelessness across Aberdeen and Aberdeenshire.
This is done in a variety of ways whether it is practical help in providing furniture, carpets, cooking equipment or clothing and food.
The Original 106 Christmas Appeal has this year expanded from Christmas presents to also include food parcels, and will help thousands of families across the North-east.
Susan Cheyne, business development manager at Instant Neighbour, which is based on Aberdeen's St Machar Drive, said the charity was seeking non-perishable food items through the appeal to help its food bank service.
Susan said the items would help keep the food bank stocked up as it gets busier and busier.
She said: "We have seen a dramatic increase in the number of food parcels that we hand out.
"In 2013 we gave out between 1,200 and 1,700 food parcels.
"Last year this rose to 3,640 and we are expecting to hand out more than 4,000 food parcels this year."
Each parcel has enough meals to feed one person for three days.
Last year the food donated weighed 22 tonnes.
Susan said they do not hand out fresh food, which can perish quickly, so are looking for tinned foods.
She said: "We try to make our food parcels as healthy as possible, including tinned fruit or vegetables, and we try to make one main meal.
"We gets lots of things like pasta, sauces, soups, which are great.
"What we would also like are things like tinned pies or tinned hot dogs.
"We always try to make it interesting for them."
Other food items they are looking for include powdered milk, tinned meat and fish, cereals, biscuits, snack bars, sugar, tea bags, coffee and jar sauces.
Susan said it was great to be part of the Original 106 Christmas Appeal.
Other charities benefiting are Aberdeen Cyrenians, VSA, Children 1st and Community Food Initiatives North East.
The donations will be shared out between the charities.
She said: "The appeal will reach so many people and let more people who do not live in the city centre hear about us. It will allow us to reach people we would not normally reach and raise awareness."
Unlike other food banks, people needing to use the service do not need to be referred from another agency.
Susan said the reasons people were seeking help were changing.
She said: "It is normally people who have problems with their benefits, but there has been more people coming who are in employment and are struggling to pay their bills.
"They have to choose between paying their bills or eating. We would rather they paid their bills to avoid getting into debt, so we can help them.
"People come in and register and we take down the reasons why they have come in. We also aim to offer support and information to help people."
Dougie McDonagh has volunteered at the charity for six years.
The 69-year-old is responsible for organising all the donated items and making food parcels.
He said: "We make about 20 to 30 food parcels a day, which last for three days.
"We try to mix it up but that is the hard bit. It is normally tea, coffee, pasta, cereal and tinned vegetables."
He added: "The number of parcels is increasing all the time.We receive a lot of donations from churches and supermarkets."
There are 16 drop-off points for the Christmas Appeal across the North-east and the closing date is no later than Monday, December 14, at 5.30pm.
For further information go to www.eveningexpress.co.uk/christmas-appeal-2015 or www.originalfm.com/christmas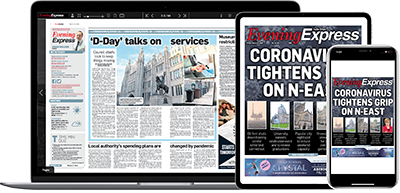 Help support quality local journalism … become a digital subscriber to the Evening Express
For as little as £5.99 a month you can access all of our content, including Premium articles.
Subscribe