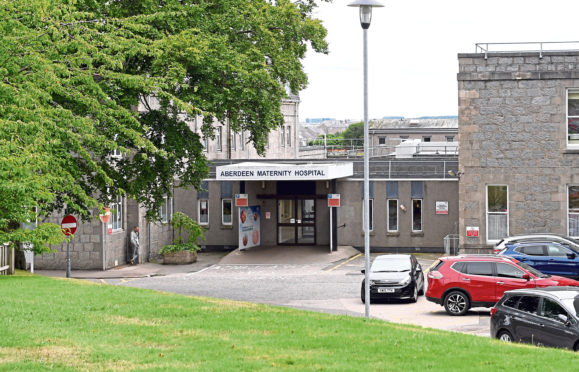 A north-east health board has apologised to a family after staff failed to spot an unborn child's problems.
The child, who has not been named, was born with several rare life-threatening conditions affecting physical and mental development and requires extensive care.
NHS Grampian staff carried out ultrasound scans during the pregnancy and did not detect signs of the conditions.
However, the child's parents complained to the Scottish Public Services Ombudsman (SPSO), which found problems could have been spotted 20 weeks into the pregnancy.
This would have triggered the family being referred to a specialist.
The SPSO asked NHS Grampian to apologise to the parents and the board said it has done so.
A new SPSO report said: "A man complained that the board unreasonably failed to identify any indication of developmental conditions from scans of the child.
"The board said the child's conditions were not identified earlier because they were either not detectable by ultrasound at any stage of pregnancy, were not part of the routine checks undertaken or appeared to be within normal limits for the relevant stage of pregnancy.
"The man was unhappy with this response and brought his complaint to us.
"We took independent advice from an ultrasound specialist and found the child's kidneys did not appear normal in the 20-week scan and immediate referral to a specialist would have been reasonable practice in those circumstances."
The SPSO said the board should "acknowledge it unreasonably considered the child's kidneys appeared normal on the 20-week scan" and apologise to the man for this.
"A review should be undertaken about the board having missed the abnormality in the child's kidneys."
An NHS Grampian spokeswoman said the care it provided fell well short of what it aspires to.
She added: "We have written directly to the family involved to offer our apologies.
"We accept the recommendations of the SPSO and are implementing them."