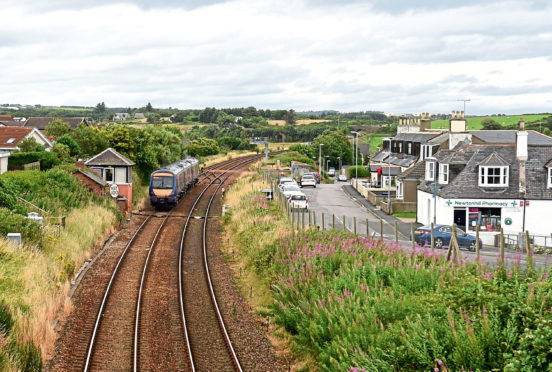 Residents have been warned a good night's sleep may not be on the cards as potentially noisy railway works get under way.
Network Rail has sent letters to householders announcing signalling work on the line between Cove and Muchalls.
The transport body will be carrying out civil engineering and says some of the foundation ground works could prove to be loud.
Network Rail said the works will have to take place at night to "minimise disruption".
The works will be ongoing at Muchalls and Newtonhill between Saturday and October 5, and then at Portlethen and Cove between October 20 and 26.
---
---
A spokesman for Network Rail said: "We regularly undertake engineering work at night as it would be impossible to carry out some activities during the day while trains are running.
"We need to minimise disruption to busy long-distance and commuter routes like the east coast line."
The works involve removing vegetation at Portlethen and Newtonhill until Friday during the day.
Other work such as installing lineside equipment and stanchions will be taking place from September to December.
North Kincardine councillor Ian Mollison said he hoped residents would not be too disrupted.
He said: "Piling rigs are very noisy. However, they are obliged to do the work at night as it causes least disruption to train services.
"It is inevitable that there will be necessary work from time to time on the railway line. And sometimes that work is noisy."
He added: "I live near the line so like everyone else I'll be hoping it won't be too bad or last too long."