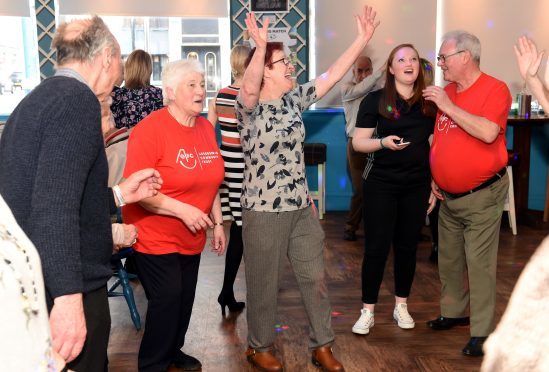 An Aberdeen pub is believed to be the first in Scotland to hold dementia-friendly discos.
The Foundry Bar closes its doors to host the relaxed discos which are open to those who have dementia, their carers, retired people or those with additional needs.
During the event, dubbed Boogie at the Bar, the pub plays a range of music at a lower level.
Anne Duncan, 63, came up with the idea because she loves to dance with her husband Bill, 69, who was diagnosed with Alzheimer's seven years ago.
She said: "We still thoroughly enjoy dancing. It transports Bill into a place where he was before his illness, so for us it is especially poignant. It is an enjoyable feeling when we dance – there is nothing to worry about in the whole world. It is amazing."
But Anne said there was nowhere for herself and Bill to go dancing.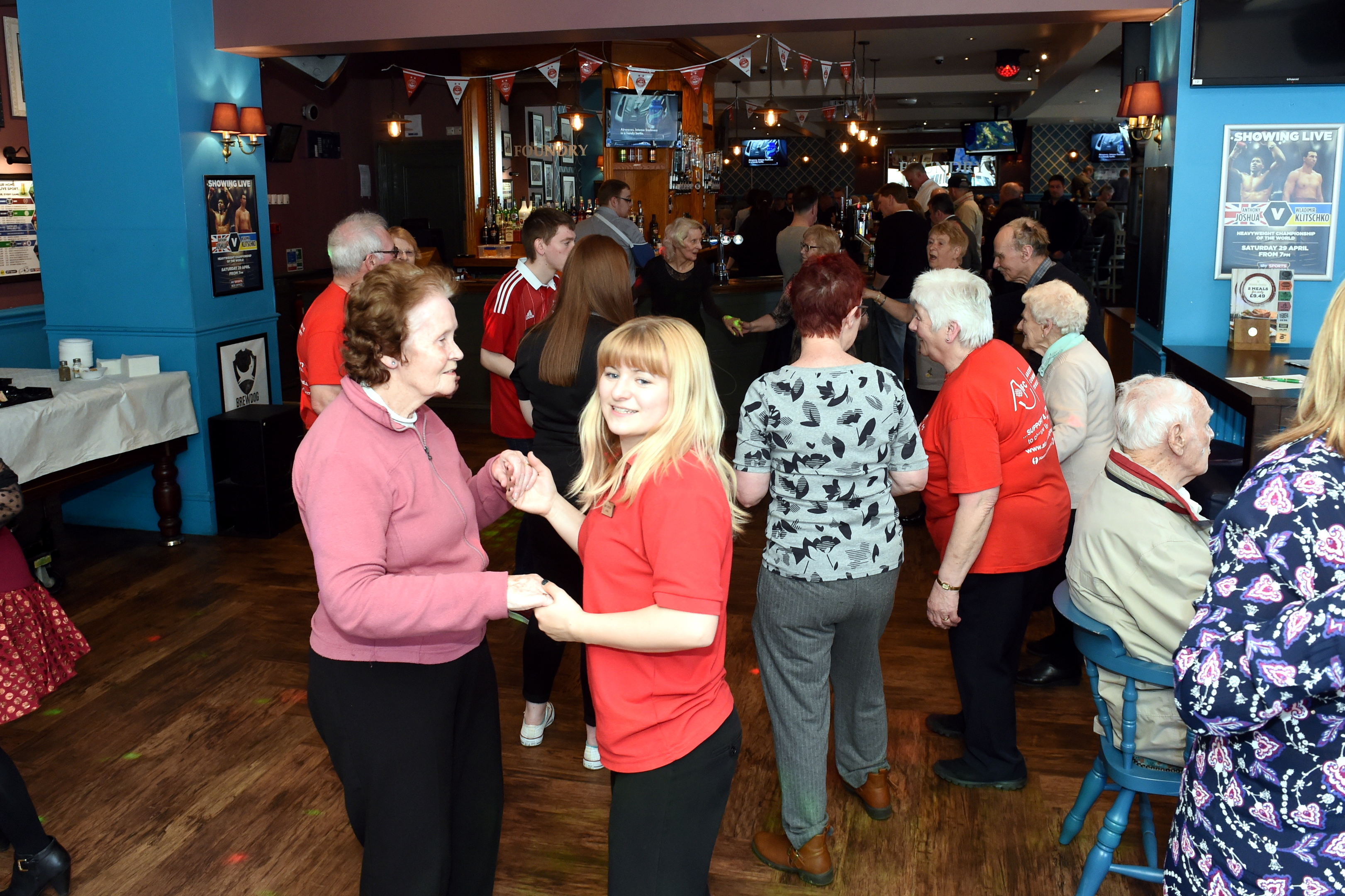 After being asked by Paula Bisset, development officer at Sport Aberdeen, what services were lacking for dementia suffers, she said a place to dance.
The idea snowballed from there and saw a number of agencies jump on board with the idea.
The second Boogie at the Bar took place yesterday and saw more than 50 people attend.
Anne said: "It is just amazing. So many people have different stories.
"People are able to come and forget about their worries in life for a few hours."
She added: "It is not just for people who have dementia. It is for people from all walks of life, whether they are retired, a vulnerable person or someone's carer."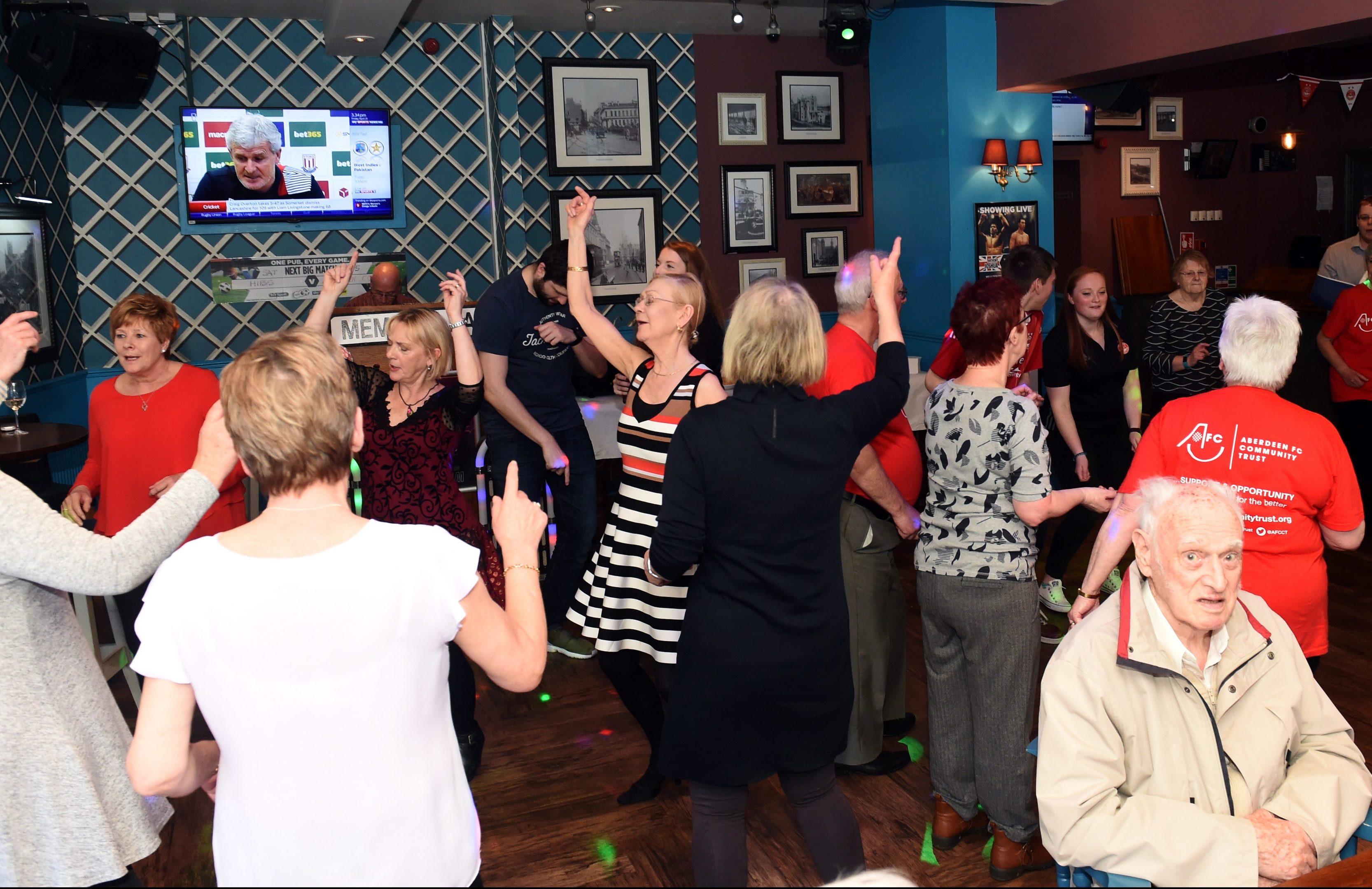 Lunch at the event is donated by Marks & Spencer, which provides sandwiches and light snacks, while the bar donates tea, coffee and soup.
The event is supported by Aberdeen Football Club Community Trust and Alzheimer Scotland alongside Active Aberdeen Partnership.
Anne, of Bridge of Don, added: "I am so humbled to have been involved in it because it is helping so many people."
Mark Joseph, who works at the Holburn Street bar, said: "It provides a safe environment for them to have fun in.
"We also provide an area in the bar where people can go and sit as well.
"It is a mixed disco and everyone picks two songs that have memories for them.
"There are also old pictures of Aberdeen in the bar and people often look at them and reminisce – it really helps them."
Mark said the feedback has been amazing.
He added: "All the carers have had a great time and it was nice for them to get out and have fun knowing they were in a safe environment."
Paula said: "It has been a pleasure to be one of the partners involved in a project that makes a real difference.
"One lady, who has been to both events, said she looks forward to it every month as she gets some enjoyment. It is an opportunity for people with dementia to be themselves."
She added: "The Foundry has been amazing and a great partner to work with. When we announced the date for the next event there was a huge cheer."
Boogie at the Bar will be on May 19 and is free for anyone to attend.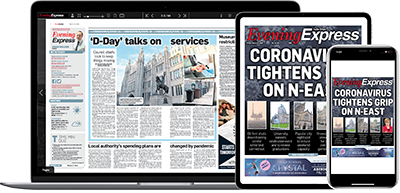 Help support quality local journalism … become a digital subscriber to the Evening Express
For as little as £5.99 a month you can access all of our content, including Premium articles.
Subscribe