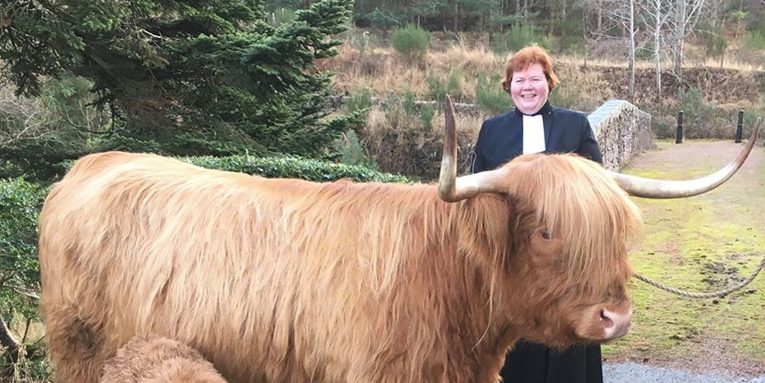 A North-east church is putting on a service with a difference – with a donkey called Jason taking to the stage.
Midmar Church in Aberdeenshire will host its annual Christmas Eve family service, but this year with live animals.
As well as Jason there will be a Highland cow, a calf, lambs and a Shetland pony.
But Jason will be the only animal allowed in the church for the Christingle Service.
A Christingle is an object used in the advent services of many Christian denominations.
It means "Christ Light" and is used to celebrate Jesus Christ as the "Light of the World".
The other animals will be outside for the visiting families to enjoy.
Rev Elspeth McKay, the minister at Midmar Parish Church, is excited about the prospect.
The 49-year-old said: "It is going to be a great to have the animals come for the service, this is the first time we have done something like this.
"People often say I am like the Vicar of Dibley, so I see this as channelling my inner Vicar of Dibley.
"I think it is really important we are reminded Jesus was born in a stable with all the animals.
"This is one of the main reasons why we decided to do this."
Rev McKay, who is also in charge of Echt Parish Church, has been a minister at the churches for just over two-and-a-half years.
Asked if she was nervous about the thought of having Jason on stage, Rev McKay said: "I don't think I will get nervous. It will be funny to see Jason on stage, however, I am looking forward to seeing so many people come to the service.
"I couldn't have done this service without my congregation, they have been brilliant."
The service kicks off at 4pm with a shuttle bus being put on to take people from the Midmar Hall.
"We don't have enough space for the animals outside the church and cars so we have put on a shuttle bus for people to use.
"It is a community event so anybody is permitted to come.
"I hope it will be a good day and the congregation as well as the animals will enjoy it," Rev McKay said.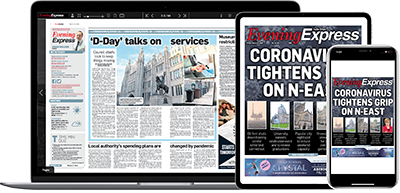 Help support quality local journalism … become a digital subscriber to the Evening Express
For as little as £5.99 a month you can access all of our content, including Premium articles.
Subscribe