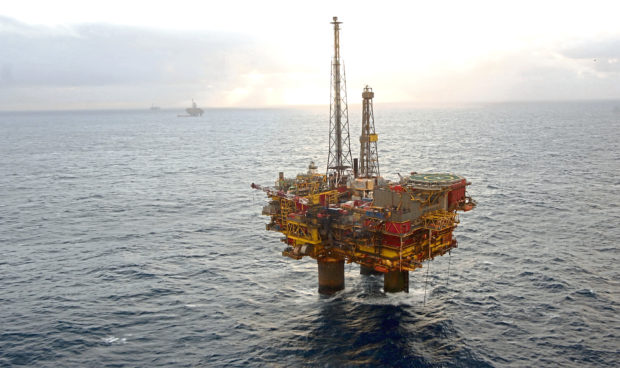 An animal rights group has called on an energy giant to only provide vegan meals on North Sea platforms.
PETA (People for the Ethical Treatment of Animals) has called for Shell to switch to vegan meals permanently. The group wants the change to be made in honour of Earth Day on Monday – and then to keep it going, saying the move would offset environmental damage done while drilling for oil.
Currently both vegetarian and vegan meals are widely available offshore. PETA said it feels the move could be plausible for North Sea oil rigs – or any organisation.
A letter was sent to Shell CEO Ben van Beurden by Dr Carys Bennett, who is the vegan corporate projects liaison for PETA.
It read: "Offering vibrant vegan foods would likely benefit the health of your staff while also improving the health of the planet.
"And in addition to offsetting some of your gigantic carbon footprint, providing vegan meals would help workers eat with a clear conscience, knowing that their food is gentle on the planet and the animals we share it with."
---
---
A spokeswoman for PETA added: "PETA has written to Shell to ask them to offer vegan meals on their North Sea offshore rigs, and in our letter we encourage them to do it in honour of Earth Day next week. It would be an ideal day to make the change going forward."
However, a union boss said staff on the rigs need meals which give them energy for the "physically demanding environment".
John Boland, regional officer for Unite the Union, said: "I do understand what they are trying to achieve. However, our members work in a very physically demanding environment and in that environment they need meals that will give them the energy for the work they have to do.
"These need to be based on healthy meals that include a range of proteins like meats, eggs and chicken."