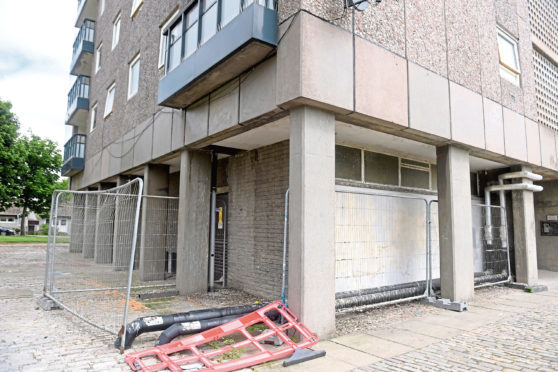 An Aberdeen resident has hit out claiming he is living in "sub-standard" conditions at his high-rise flat – due to pigeon poo.
The birds have managed to gain access to parts of King's Court in Tillydrone as a result of internal and external work being carried out on the heating system.
David Girdwood, who has lived in the building for 10 years, believes the birds and their mess are a health and safety hazard for families.
He has raised the issue with councillors in the area, as well as Aberdeen City Council, but has yet to see any improvement in the problem.
The 42-year-old said: "I am sick to the back teeth of this issue – I don't see why I have to pay around £400 in rent for what I believe is sub-standard housing.
"I use the lift every day and have to stand by the mess which I know can be toxic. It's just really, really horrible, especially now we're coming into the summer months."
Pigeon mess, or guano, has potential to cause disease when density levels are high at roosting sites.
The mess can cause fungal diseases, such as histoplasmosis, when breathed in.
David, who works as a labourer, added: "I just have questions as to why it's taking this long to get it sorted."
Councillor Ross Grant said: "I'm surprised and disappointed that, after apparently having been raised by my SNP ward colleague, little progress has been made and residents are rightly frustrated."
The Evening Express has previously reported about similar issues in neighbouring high-rise Donside Court.
An Aberdeen City Council spokeswoman said: "Since the issue was raised with us, we have procured a contractor who has carried out a full survey of five multi-storey buildings, including King's Court.
"The contractor has carried out a first-time clean and defog to kill off any bugs in these areas.
"A programme of works is currently being produced by the contractor.
"The final stage of works should start next month."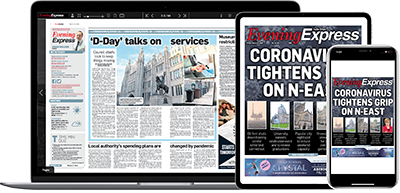 Help support quality local journalism … become a digital subscriber to the Evening Express
For as little as £5.99 a month you can access all of our content, including Premium articles.
Subscribe