A teacher has hit out at vandals after a polytunnel used by North-east pupils to grow vegetables was left badly damaged.
Amanda Carter, who works at Inverurie Market Place School, is concerned the polytunnel, which protects plants, will be expensive to repair after it was slashed.
Amanda said acts of vandalism on site have increased over the school holidays.
She said: "It is soul-destroying to see the polytunnel targeted again. Over the last couple of months and during the holidays we have seen an increase in the amount of vandalism.
"There is a metre-long slash in one end while there are around 500 holes in the other end.
"The tunnel has nearly lost its tension so it is going to be hard for it to be fixed, which could cost around £300.
"The children love to learn about the food, which is grown in the tunnel, so it is a shame that it has been damaged – it could harm the food."
The tunnel was placed in the garden of the school around two years ago.
Amanda, who teaches primary six and seven, said: "We haven't even had it that long to be honest.
"The school received £2,500 from Education Scotland from which £2,000 was put towards buying the tunnel for the garden at the school.
"The vandalism of the polytunnel began in around October last year, however, over the last couple of months it has become a regular thing which is so disappointing."
The polytunnel is used by around 300 of the children who attend the Aberdeenshire school as part of a seed-to-plate exercise.
Amanda said they would like to take action to deter the vandals hitting the school again.
She said: "We could really do with notices being put up warning the people who are vandalising the tunnel to keep away. It would be even better if we had CCTV in place as this would really stop them from slashing it. We have been offered a new one from a local farmer but we don't want to go down that route as it will just encourage the vandals to come back and destroy a new one."
Police confirmed they are investigating the vandalism, which is thought to have occurred between 8pm last Friday and 7am on Tuesday.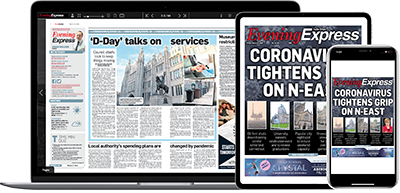 Help support quality local journalism … become a digital subscriber to the Evening Express
For as little as £5.99 a month you can access all of our content, including Premium articles.
Subscribe