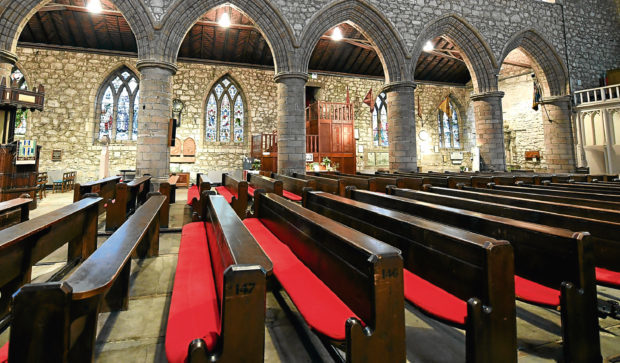 Concerns have been raised over a church's plans to replace its historic wooden pews.
Seating at St Machar's Cathedral in Aberdeen is set to be replaced next month following years of complaints by users.
However, Aberdeen Civic Society has criticised the move saying it will "radically alter" the character of the cathedral, which dates back to the 14th Century.
The church says the seats, which were installed in 1867, "are narrow and upright and lack both comfort and any aesthetic merit".
The Church of Scotland granted permission to replace them with lighter and moveable pews earlier this year.
Repairs to the roof and windows, and the building of an extension, are also planned at the historic landmark.
A spokesman for the Aberdeen Civic Society said: "The options of refurbishing the existing pews or installing more traditional replacement pews have been discarded in favour of modern seating, more in the style of a park bench.
"This modernisation would begin this summer and would be financed largely by a legacy from the late Norman Marr, a leading and respected figure in the Aberdeen Civic Society.
"We may wonder what Norman would have made of this radical alteration to the character and appearance of this much-loved historic building."
Alan Grant, session clerk at St Machar's Cathedral, said he was confident the new vision for seating was in the best interests of the church and future generations.
"Norman loved the cathedral and was keen that money be spent in enhancing its appearance," Mr Grant said.
"Of course, as he sadly died before the work was commissioned, we do not know if he would have endorsed our choice. Nor does anyone else.
"It is true that there have been some negative comments received and we recognise the sincerity of those views.
"But we are confident that we have produced a design which is totally in keeping with the surroundings.
"It will be comfortable for all of its future users, and will allow St Machar's to go on being a place of worship and sanctuary for future generations."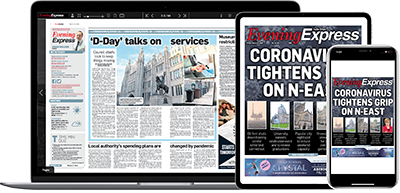 Help support quality local journalism … become a digital subscriber to the Evening Express
For as little as £5.99 a month you can access all of our content, including Premium articles.
Subscribe