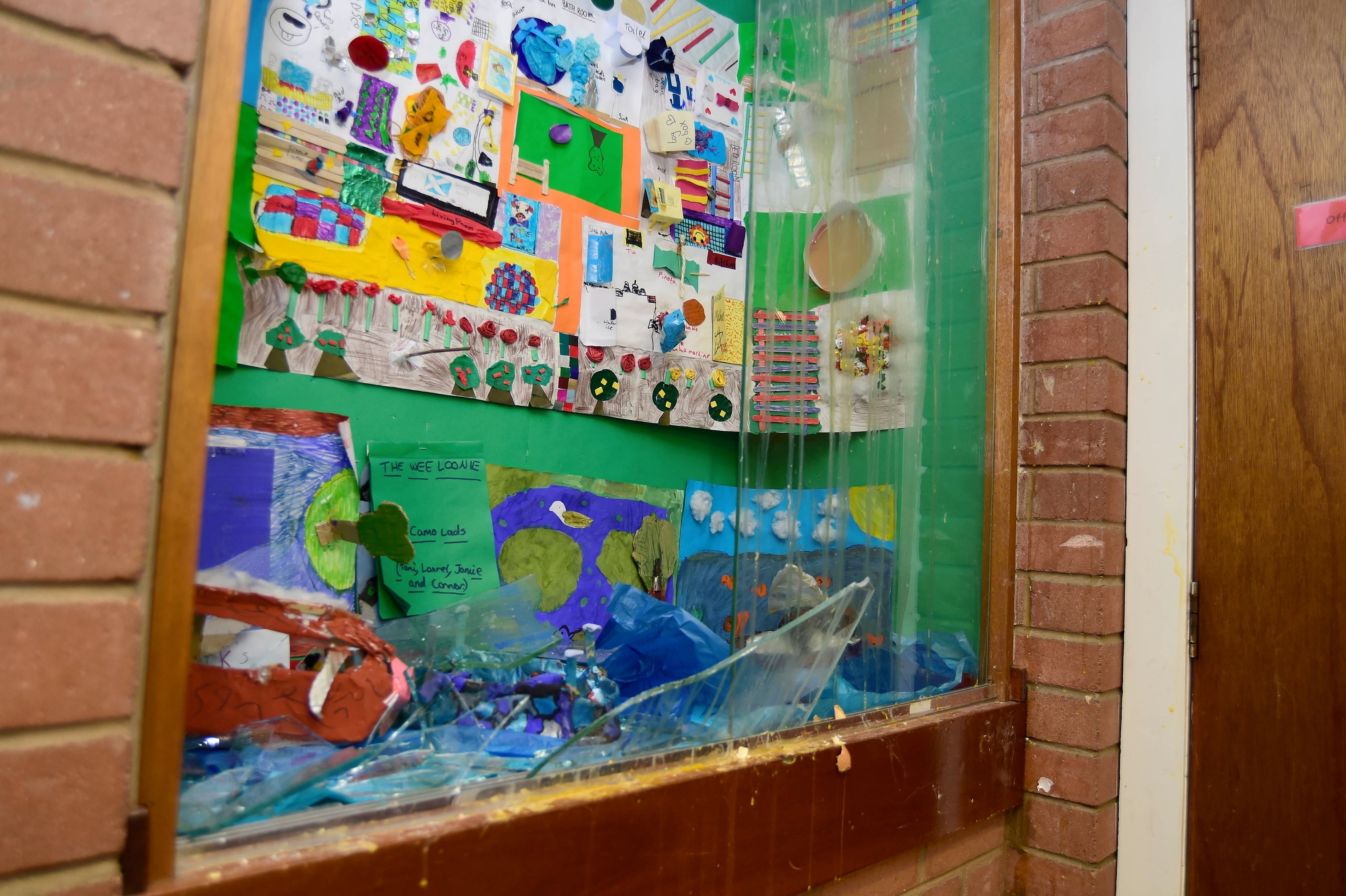 Vandals have struck at a school and bowling club in the North-east, causing tens of thousands of pounds worth of damage.
More than £20,000 of damage was caused following a break-in at Markethill Primary in Turriff, forcing the school to close for at least two days.
And vandals smashed through Grandholm Bowling Club's wall and trashed it, leaving the 84-year-old greenkeeper to tidy up.
The incident at Markethill Primary happened between 5.30pm on Friday and 5.20pm on Sunday.
Storage units, TVs and overhead projectors were destroyed, while a valuable stained glass window was also smashed in the attack.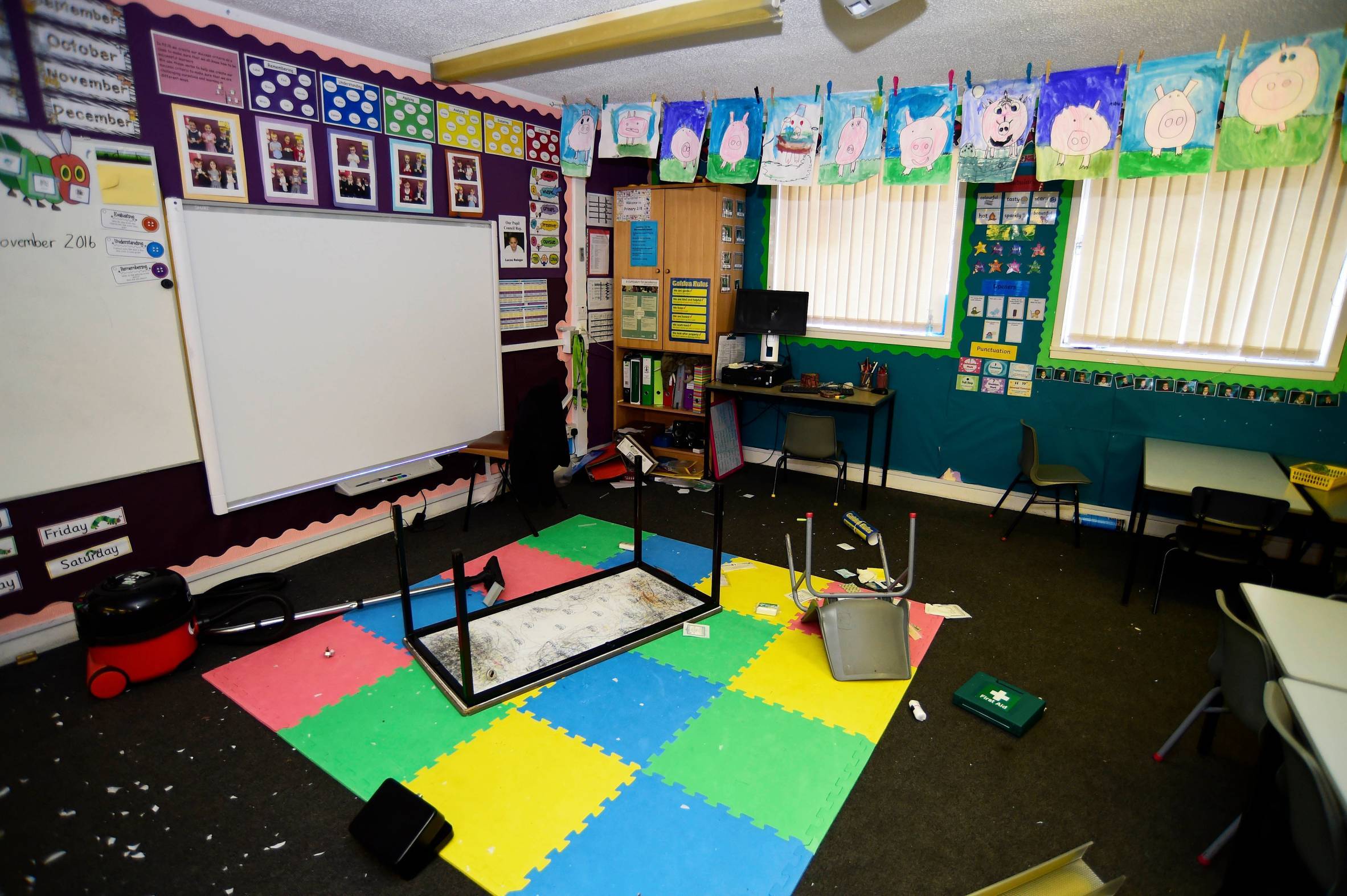 Food, including flour and eggs, was thrown across the kitchen while school work was also wrecked.
The school closed yesterday and remained shut today.
Police Scotland Sergeant David Threadgold, who has been in the force for nearly 20 years, said it was the worst vandalism attack he had ever seen.
He said: "I have been in the police for 18 years and I have never seen anything quite like this. My assumption is more than one person was involved.
"They must have been in the school for a considerable period of time before they could carry out such a systematic and sustained attack on the premises.
"They have almost worked their way from room-to-room.
"What justification can there be for destroying a primary school?"
Sgt Threadgold said it was "unbelievable" and said the clean-up would be "significant".
He added: "For people to go in and do this is just not acceptable – it's horrendous.
"There will be a significant clear-up job which will go on which will reduce the visual impact of what has happened."
Meanwhile, police are also investigating after vandals trashed Grandholm Bowling Club pavilion.
The incident happened between 2pm on Saturday and 2pm on Sunday.
The yobs used a scaffolding pipe to smash through the weather boarding, and smashed a hole in the wall to get in. The clubhouse has previously been broken into on three separate occasions.
Eric Jamieson, 70, president and treasurer of the club, said: "If it keeps on happening there would be a risk that we wouldn't be able to fund things.
"We can't afford to keep on forking out and forking out."
Police Scotland is investigating the incident.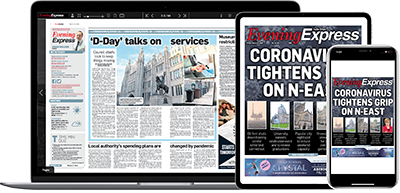 Help support quality local journalism … become a digital subscriber to the Evening Express
For as little as £5.99 a month you can access all of our content, including Premium articles.
Subscribe