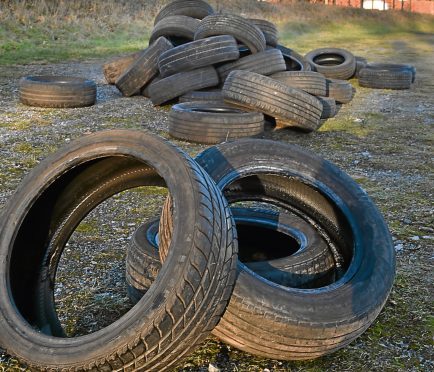 An Aberdeen minister has hit out after more than 20 tyres were dumped outside his church.
The tyres have been scattered in the car park of the Newhills Parish Church in Bucksburn, causing problems for people who need to park outside the building.
The Rev Hugh Wallace said the unwanted junk has caused the congregation "a great deal of inconvenience".
Mr Wallace said: "That certainly isn't where these tyres should be left.
"Now we are having to make arrangements for them to be removed, as they are an inconvenience for people needing to park at the church for services.
"We are hoping that we will be able to remove them free of charge, but that means finding someone with the right transport to take them to a disposal site.
"We would not want this to be repeated, as we really need the car park to be clear."
Aberdeen City Council recently revealed it clears an average of 446 illegally dumped items per month.