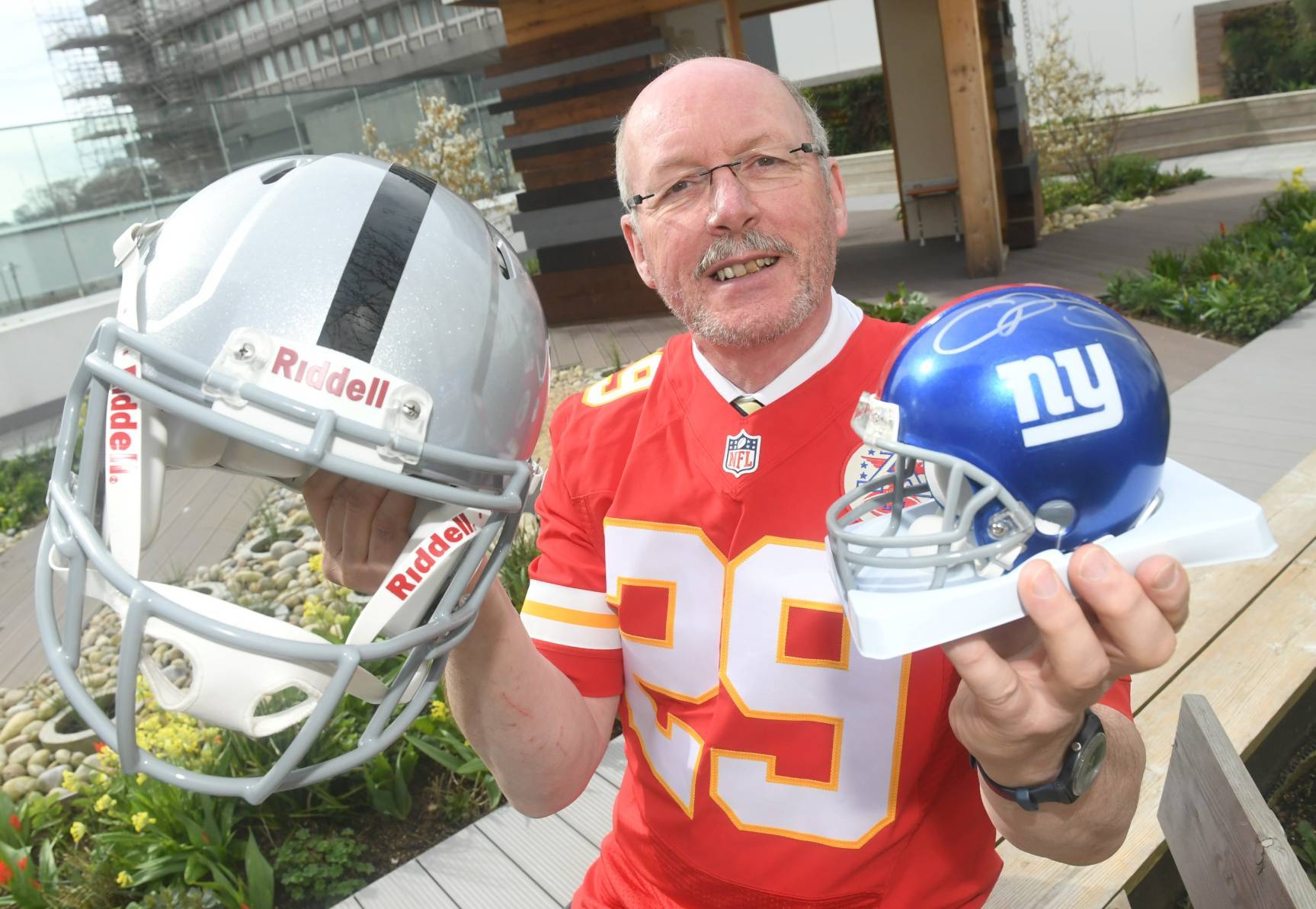 An American football league has stepped in to help raise money for the therapeutic roof garden at Aberdeen Royal Infirmary.
Long-time American football fan Paul Breen, who has taken part in a number of fundraising efforts for the garden, wrote to the National Football League's (NFL) commissioner Roger Goodell about the scheme.
Having been left paralysed after suffering a brain haemorrhage in 2010, Paul spent more than two years recovering in the hospital.
Paul – who underwent rehabilitation during his time at ARI but was left with balance issues meaning he struggles to walk unaided – has previously raised more than £3,500 for the roof garden by hiking up Brimmond Hill.
Paul, 52, said: "I wrote to Roger Goodell and I received a letter back from David Tossell, who is the director of public affairs for the NFL in the UK and they gave us four items to auction off."
Two miniature helmets signed by NFL star player Odell Beckham Jr; an authentic game jersey that belonged to Kansas City Chiefs player Eric Berry and an Oakland Raiders game helmet will go under the hammer to raise funds.
NFL fan Paul was delighted by the donation.
He said: "I'm amazed by what they sent – it's incredibly generous. Eric Berry received a cancer diagnosis in 2014 and managed to fully recover so for his shirt to be there is incredible."
The items will be sold via an online auction on Paul's Facebook page.
The Rev James Falconer, healthcare chaplain at NHS Grampian, said: "We are extremely grateful to those involved for their support and fundraising efforts.
"It's a truly fantastic effort that will really help with the ongoing maintenance and costs.
"The garden provides a wonderful resource for the hospital that is highly valued by patients, relatives, visitors and staff."
To bid on the items visit Paul's Facebook page at http://bit.ly/2nwcC1P