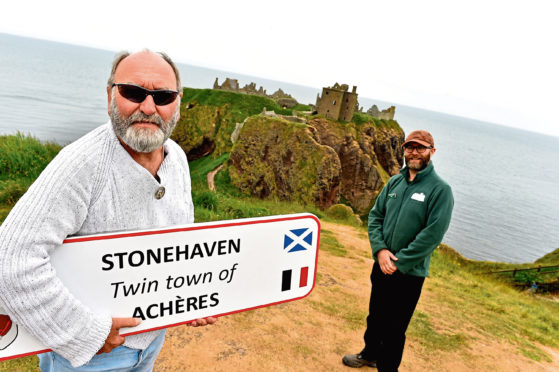 An American flag is to be flown at a north-east castle as part of a twinning agreement.
Stonehaven and the North East Scotland Twinning group has announced its intention to twin with Athens, Alabama, in the United States.
The seaside town forged links with Acheres in France earlier this year, with the latest agreement to be announced on Saturday by the mayor of Athens, Ronnie Marks.
It will take place during the celebrations to mark the 200th anniversary of Athens.
Meanwhile, closer to home, the Stonehaven and North East Scotland Twinning Group will take part in the celebrations at Castle Fraser.
The historic castle is a twinning partner with the group and will be flying the Alabama state flag and US flag from its turrets later this month.
Phil Mills-Bishop, the co-ordinator for the twinning group, was delighted to announce the latest twinning agreement.
---
---
He said: "Modern twinning is much more than just a civic connection with a plaque, as in the past, but includes educational exchanges, tourist flows, reciprocal sporting events, business opportunities and greater understanding between respective communities.
"The twinning group grew out of Stonehaven, which is still very much the place of destination, as the US delegation will be based here next summer when they visit, but also Stonehaven can act as a gateway into other areas within the north-east.
"Castle Fraser is an example of that and has been one of our early members and staunch supporters."
A special birthday cake will be baked by castle staff to celebrate the event, with the Scottish delegation joining in celebrations via video link on Saturday.
Mr Marks said: "Celebrating our 200th birthday with our new friends in Scotland is an honour and one of the many endeavours we will embark on as we forge this sister-city relationship."
A team from Stonehaven is expected to visit Athens in May or June 2019, while an Alabama contingent is due to travel to the north-east in July.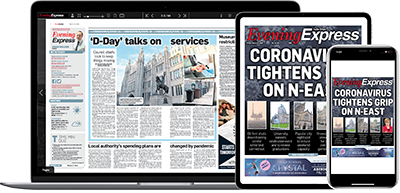 Help support quality local journalism … become a digital subscriber to the Evening Express
For as little as £5.99 a month you can access all of our content, including Premium articles.
Subscribe