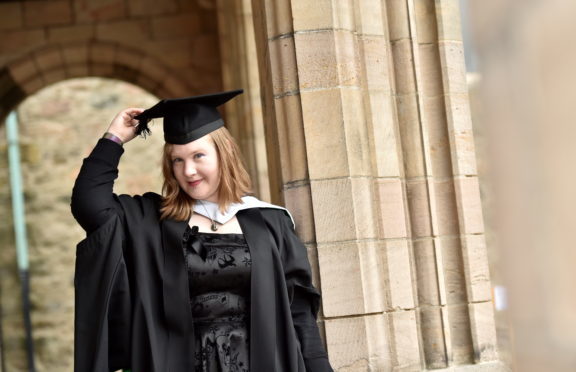 An Aberdeen graduate has spoken of her pride after overcoming her learning difficulty to walk away with a second degree.
Amanda Stuart graduated with a master of science in marketing management at Aberdeen University yesterday.
The Ferryhill resident said her interest in the field started when she was in college.
"I did media and PR at college first and my mum told me this is something I would be good at doing," the 30-year-old said.
"I used to organise gigs. Bands that used to come to Aberdeen, comedy nights and have helped organise some festivals.
"I'm the oldest sibling and so I was always organising my little brother's activities."
However, the graduate's academic career has not always been easy.
She previously studied for a management and history degree in 2010 at the city university, where she found out she had dyslexia – a common learning difficulty that can cause problems with reading, writing and spelling.
She said: "I didn't know I was dyslexic until I was halfway through university.
"I was late coming into university at 22 instead of at 18.
"I did a summer school programme and managed to get the qualifications I needed.
"It was a linguistics teacher who said to me 'I think you might be dyslexic'."
She added: "If you think you are dyslexic – you should definitely get checked out because I didn't until I was in university.
"Nobody ever tested me and it's not like I'm a little dyslexic – I'm on the medium scale."
She said there was one big highlight of her time as a student.
"I think definitely graduating, when it all pays off and the feeling of handing in your dissertation," she added.
She was joined on her special day by her aunt and father, who was able to see her graduate this time around.
She said: "My father was working offshore last time I graduated, so I'm really happy he was able to see me graduate this time around."
Amanda is now on the lookout for a job said she may consider teaching.
She said: "I work at a jewellers at the moment and I'm looking for something in my field.
"I'm thinking about teaching and maybe applying to do that. I'd like to go and teach history, since I do have a background in it."
She said that one of the most important lessons she had learned at university was to persevere.
"When you think you can't, just keep on going," she added. "It may sound like a cliche, but when you fall down, pick yourself back up. It'll all come together, even though it may not look like it at the moment."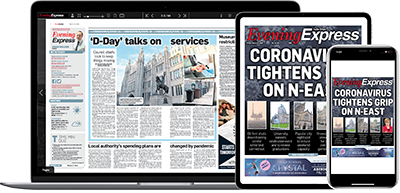 Help support quality local journalism … become a digital subscriber to the Evening Express
For as little as £5.99 a month you can access all of our content, including Premium articles.
Subscribe