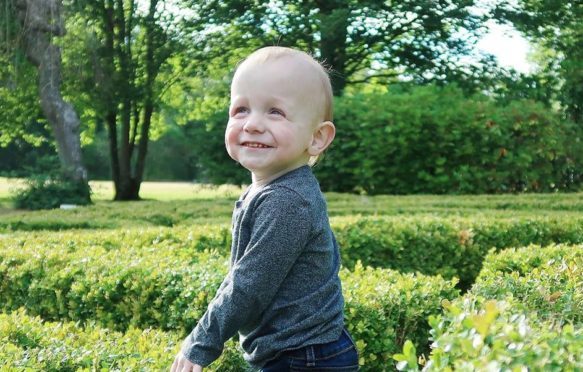 A north-east boy who took part in a specialist medical programme to learn how to eat without the aid of a tube has discovered exotic tastes – including curry and spaghetti bolognese.
Little Henry Dryburgh, who lives with mum Lauren Knight in Insch, had battled a number of illnesses after being born prematurely, including an intense learned phobia of food.
The two-year-old, who would previously vomit uncontrollably at even the smell of food or the sight of a spoon, underwent a £4,000 course of "no-tube netcoaching" to rid himself of nasal feeding tubes.
Dream come true for parents of 18-month old Henry as he sits at Christmas dinner table
Now free of the sickness that plagued mealtimes, Henry is proving to be an adventurous eater, tucking into meals such as curry, spaghetti bolognese and pasta with pesto.
Full-time mum Lauren, 23, said: "I make all of our meals from scratch and I put a lot of herbs and spices in our food – he enjoys quite strong flavours.
"He is still having trouble with the texture of foods so I have to purée it for now, but he eats everything I eat. I'm forever blending meals.
"It's the biggest compliment to hear that Henry looks healthy.
"He's never been chubby – but he's put on weight, we have our own scales to track his progress.
"The training saved him from surgery – definitely."
The little boy has come a long way in his two years, having been delivered by caesarean section at 29 weeks after a diagnosis of in-utero growth restriction.
He was born weighing just 1lb 9oz. Henry was fitted with a nasal gastric tube to keep him hydrated until he had recovered from a bout of respiratory syncytial virus (RSV) but he became completely tube dependent.
Lauren added: "We are looking to make the transition to solid foods so eventually I'll start making the purées thicker.
"The speech and language therapist has suggested we give him fizzy drinks to desensitise his tongue to different textures.
"We are also working on getting him talking too, I can't wait to hear his little stories. At the minute, it seems that only I can understand him.
"He is very close to walking too, he uses things to lean on but he is very close."
Despite facing serious health challenges such as brain bleeds, high blood pressure and chronic lung disease, Henry will soon attend nursery.
Lauren said: "He will go to a nursery for a couple of hours a week, just for the social aspect.
"He has a bit to catch up on and I've got to let him go eventually.
"He really hasn't had it easy but he is still so smiley."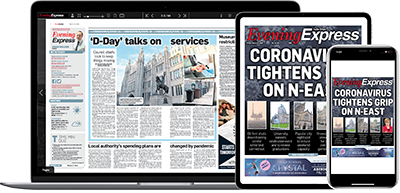 Help support quality local journalism … become a digital subscriber to the Evening Express
For as little as £5.99 a month you can access all of our content, including Premium articles.
Subscribe