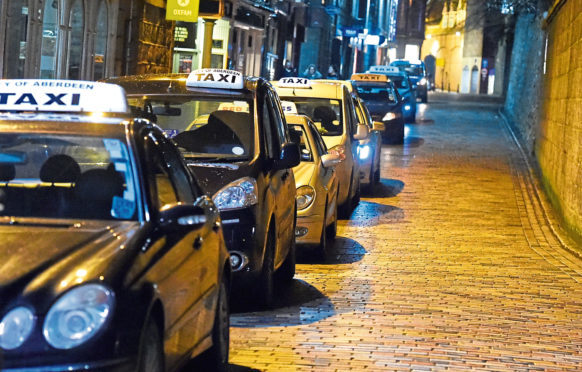 Taxi drivers across the city will have until 2023 to make their vehicles wheelchair accessible.
The new policy was expected to be introduced by June next year following a decision last year.
But members of Aberdeen City Council's licensing committee unanimously agreed to change the implementation date to June 2023 – giving drivers a further four years.
The agreed motion, put forward by Councillor Tauqeer Malik, also instructed officers to prepare a report looking at options for developing a mixed fleet policy with both wheelchair accessible vehicles and saloon cars.
Convener of the committee John Reynolds hailed the move as a "great decision for the people of Aberdeen".
The move towards making all vehicles wheelchair accessible has caused anger in the past, with cabbies arguing they would be forced to spend huge amounts of money on upgrading vehicles.
Others have argued a fully accessible fleet would not work as some elderly and disabled people find them difficult to enter and prefer a saloon car for that reason.
Peter Campbell, from Unite the union, said he met David Forbes from north-east disabled charity Future Choices, who told him members of the group are worried with how the move could impact their lives.
Mr Campbell said: "There's blind panic that they won't be able to get into a car.
"They're scared they won't get to leave the house."
However, the council's legal team has said maintaining a mixed-fleet could have "several legal implications", with a 100% accessible fleet being "far less likely" to be open to challenge.
Officers said that while some disabled people might in fact find it "more difficult" to enter a wheelchair-accessible vehicle, it "isn't absolutely inaccessible".
The report looking at the mixed fleet policy will be published by June 2022 ahead of the new implementation date scheduled for June 2023.
Managing director of Rainbow City Taxis Russell McLeod said: "I think the council has chosen the path of least resistance, they've just shelved it for someone else to deal with. I think everyone believes a mixed fleet is the best way forward."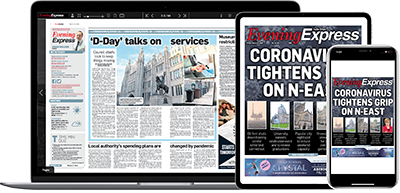 Help support quality local journalism … become a digital subscriber to the Evening Express
For as little as £5.99 a month you can access all of our content, including Premium articles.
Subscribe