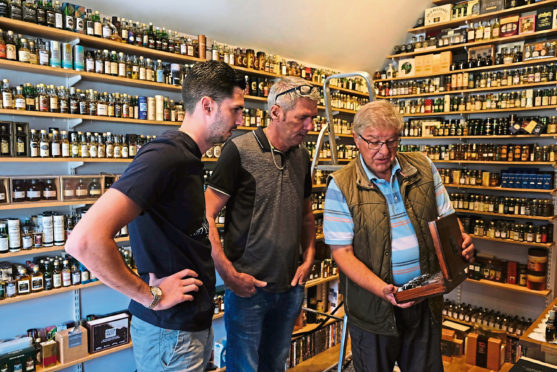 A whisky collector is preparing to auction off 6,000 bottles of his favourite tipple.
Alex Barclay, originally from Banff, decided to part from his prized selection of unopened miniature bottles, which filled a room in his house, to make space for his grandchild to visit.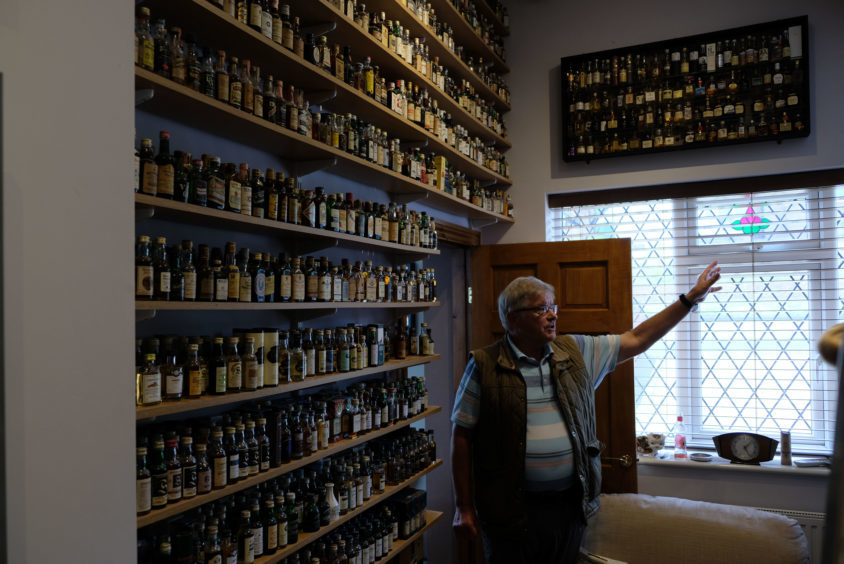 The vast collection ranges from Irish whiskey to American and world examples – and is thought to be one of the largest in the world, costing him more than £30,000.
Alex, president of the Mini Bottle Club, has been collecting since 1974 and admitted his father shaped his lifelong passion.
He said: "I received a small whisky book from my father after moving to Birmingham in 1972 and I really liked the look of the miniatures.
"I then decided to collect at least one bottle from each distillery I visited and from there I expanded the collection.
"At its peak I had upwards of 6,000 bottles that have all remained sealed and unopened throughout the years, so buyers will be receiving full bottles.
"I didn't keep track of how much was spent on the minis since pursuing the hobby and even if I had to begin with, I would have certainly lost track.
"However, I'd say that each bottle would average at around £5 making a total of £30,000 – at least."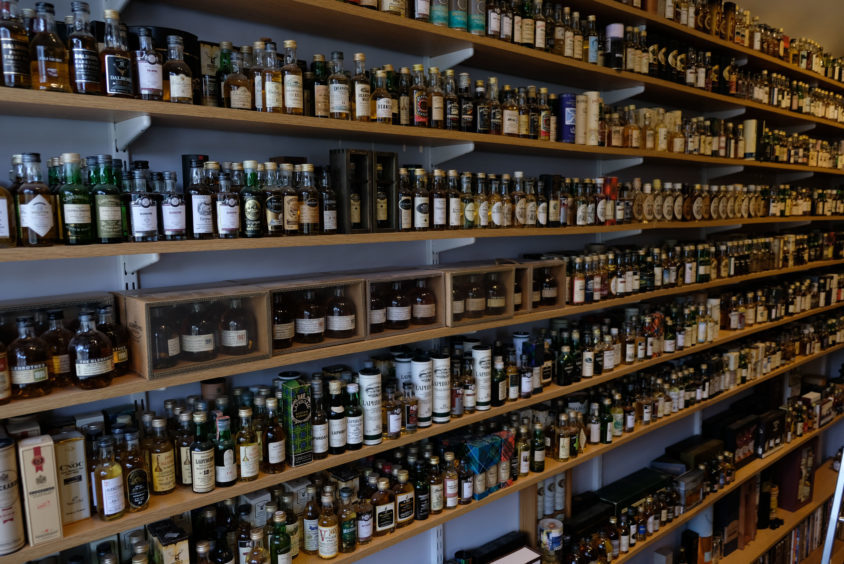 Alex's collection will go under the hammer at six auctions due to the vast quantity on offer, with a £1 reserve price per bottle.
When asked about the reasoning behind parting with his beloved collection, Alex said: "I had been thinking about selling for a long time and there were a lot of reasons for this.
"It took up a lot of space as I had one whole room for them alone and since the grandchildren arrived, my wife and I have wanted to convert this into a spare bedroom for them.
"I also used to do a lot of whisky trading with collectors from around the globe but a change in our postal system about three or four years ago meant I could no longer do this, so the fun then went out of it as well."
Despite parting with much of his collection, Alex will be holding on to some of his most prized possessions and a select few bottles purchased in recent years.
"I have decided to keep one bottle from each of my collections," Alex, who now lives in Birmingham, added.
"This has left me with roughly 500 of my best whiskies that I will not be parting with.
"Since retiring I have come to enjoy bird and wildlife photography so with the money made I can hopefully pursue this further, as well as taking my wife on a couple of exotic trips.
"We're just hoping we have a few people showing some interest."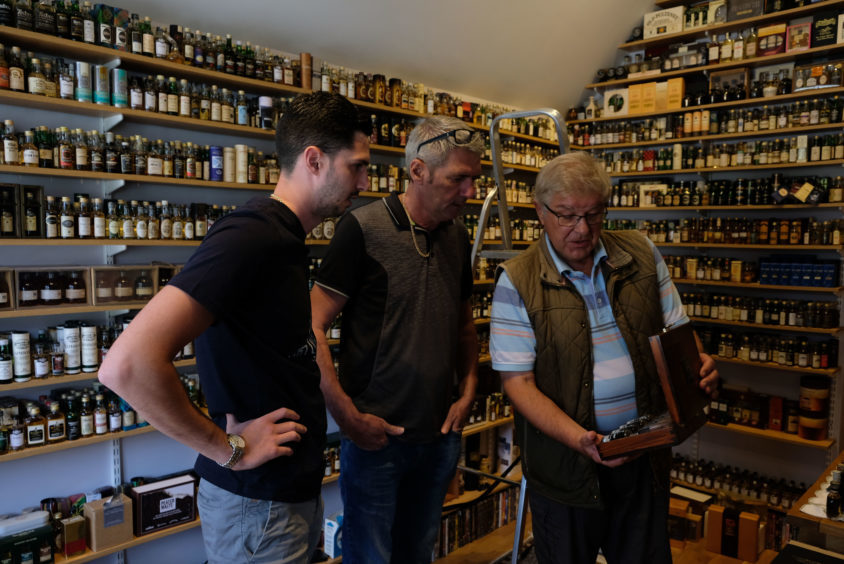 The origins of the bottles span from as far as Japan, so there is a wide variety on offer for those looking to expand their own collections or get their hands on a whisky they may have sought for some time.
A spokesman for the Whisky Online Auctions said: "We will be auctioning this remarkable whisky miniature collection over the course of several months.
"There's numerous ultra rare miniatures including a Malt Mill that will sell for several thousand on its own.
"We've being running these dedicated miniature auctions alongside our main whisky auctions since 2013 now and this is by far the largest and most expensive we will of auctioned to date. As far as I'm aware nothing like this has ever hit the market before."