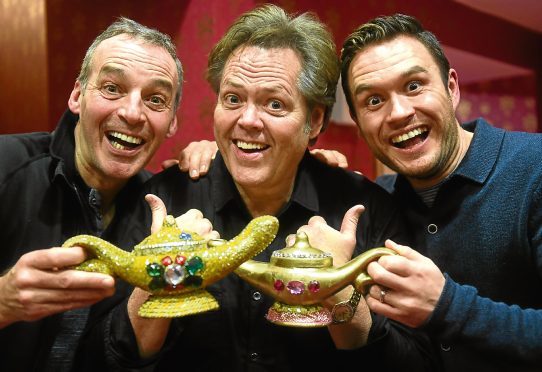 The stars of Aberdeen's biggest pantomime are back to delight young and old with their version of a festive classic.
This year's pantomime at His Majesty's Theatre will see classic double act Alan McHugh and Jordan Young joined by a new headliner – popular 70s singer Jimmy Osmond.
For Aladdin, which runs from Saturday until January 7, Jimmy will be taking on the role of evil sorcerer Abanazar.
He said: "This is my sixth pantomime. All of my friends in America don't get it, but I do.
"I grew up with vaudeville and variety stuff, so that's why I love it so much."
Jimmy added: "Being a baddie is so much fun. I never thought I would be in showbusiness, begging people to boo me.
"This is my second baddie role after Captain Hook, but I prefer it. It's so much more fun.
"It means you let out all your inhibitions.
"Pantomime is also such an intelligent thing. There's so many levels of comedy."
HMT favourites Alan and Jordan will be returning to tread the boards in the roles of Widow Twankey and Aladdin.
Alan, who also writes the pantomime each year, said: "We haven't done Aladdin for 10 years.
"We're very excited – we've got so many new things and so many ideas. There's nothing in this one that was there 10 years ago.
"It's got all the traditional elements, but there's lots of new twists and turns and special effects to make it special.
"As usual, it's completely tailored to the Aberdeen audience."
River City star Jordan added: "My first ever panto here was Aladdin, and I played Aladdin so it's really nice to revisit it, although it's a very different show to that first one.
"It's good to be playing him and I'm excited. It's a great story – Aladdin is one of my favourites."
He added: "Huge credit goes to Alan as the scriptwriter. He spends his year tailoring it specifically to Aberdeen.
"Panto is a celebration of local culture and, every year, people seem to love that."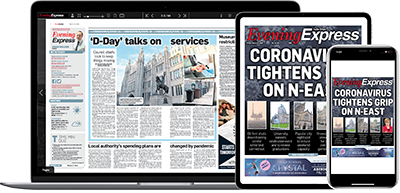 Help support quality local journalism … become a digital subscriber to the Evening Express
For as little as £5.99 a month you can access all of our content, including Premium articles.
Subscribe