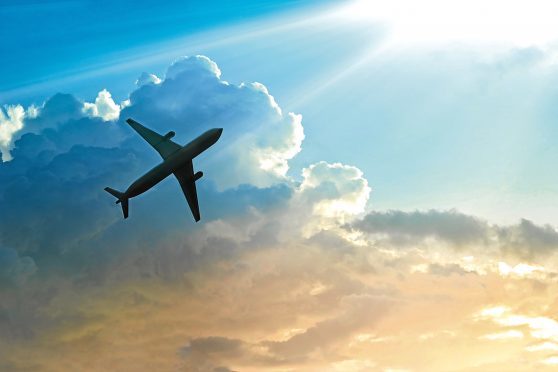 Aberdeen International Airport is providing a good service for disabled passengers – but could do even better.
That is according to a new report that considers how airports treat people in wheelchairs as well as travellers with other accessibility issues, such as visual impairments, autism and dementia.
Regulator the Civil Aviation Authority (CAA), said up to 70,000 of the 3.5 million passengers who use the airport annually seek special assistance to navigate the hub, and there may be thousands more who do not ask for help.
The report rates the UK's top 30 airports in three categories for accessibility – very good, good and poor.
Aberdeen International Airport (AIA) is rated "good" although last year – when the assessment was first done – the CAA wanted improvements, and believes these have now been carried out.
For example, the CAA asked AIA officials to ensure a helpdesk for disabled passengers is available whenever the airport is open, and that change was made.
Data for the new report was compiled in the 12 months to the end of March.
The CAA considered how long disabled passengers had to wait compared with other passengers, satisfaction levels among disabled passengers and how much airports consult with disability groups.
For top marks next year the CAA wants waiting times cut and still higher satisfaction levels, which it accepts are already good.
Airport managing director Carol Benzie said: "Putting the passenger first is at the core of our priorities and, as part of this, we are making a concerted effort to make the airport a more accessible and inclusive environment for all of our passengers.
"In line with this, we recently launched a new lanyard for passengers who have hidden disabilities, which has been very well received by passengers and their families. These optional lanyards act to discreetly highlight passengers, who may require additional assistance and considerations when travelling through the airport, to relevant staff members.
"We have also taken actions to provide blue-badge holders with the use of our car park drop-off and pick-up areas free of charge for up to 30 minutes; helping to make the entire passenger journey more accessible.
"Alongside these initiatives, we continue to work very closely with G4S, who provide our in-terminal special assistance services, with the aim to deliver an airport facility that is accessible to all."
The CAA's director of consumers and markets Richard Moriarty said: "Our surveys, along with the airports' own studies, have shown high levels of satisfaction among disabled passengers and we have seen some examples of excellent service where assistance is well organised and delays are minimal."
The UK Government's Transport Secretary Chris Grayling said: "It is vital that everyone can access and use transport services, and the CAA is doing excellent work around this.
"It is encouraging to see the overwhelming majority of UK airports providing a good service for passengers with a disability."
A spokeswoman for the Leonard Cheshire Disability charity, which provides services to help disabled people in Aberdeen, welcomed the report.
"Travelling can be stressful whoever you are, but having a disability should not prevent anyone being able to travel safely and with ease," she said.
"What is key is that staff are available to provide assistance.
"These staff must be trained in disability awareness, and be sensitive and friendly to help disabled people navigate any barriers that may arise."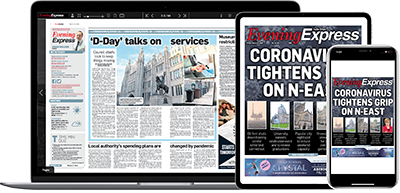 Help support quality local journalism … become a digital subscriber to the Evening Express
For as little as £5.99 a month you can access all of our content, including Premium articles.
Subscribe