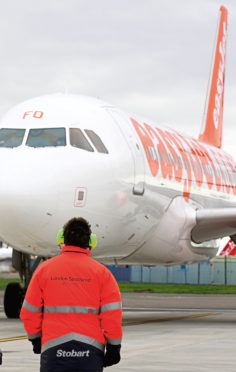 Passengers and politicians have criticised an airline for pulling a "popular" route with just 70 days' notice.
The news that easyJet will be axing its daily Aberdeen to Gatwick route on February 8 was not formally announced by the airline and only came to light when the Evening Express reported it yesterday.
The airline cited a "reduction in demand" for the decision – a comment branded as "rubbish" by one customer.
Lisa Lawman, 55, of Stonehaven, travels with the budget airline often to see family in London.
She said: "That's rubbish. Every time I've been on that plane it has been full. It is a popular route.
"I am going on a cruise to Barbados in March and the outgoing flight is from Gatwick, so we planned to fly on easyJet from Aberdeen to Gatwick.
"I found it odd that, at the end of November, they didn't have flights on sale past the start of February – but didn't say why.
"They should have announced it earlier so people can make alternative plans."
Mrs Lawman and her husband are now having to drive to Edinburgh to fly to Gatwick as there will be no direct air route from Aberdeen when the easyJet route ceases.
Aberdeen Donside MSP Mark McDonald, pictured, criticised easyJet for not giving any prior indication the route was struggling. He said: "There was no warning or indication this route was under review and thus, no opportunity to consider how business could have been increased and supported."
The axing means Granite City travellers heading for the English capital are left with the choice of London City, Heathrow and Luton.
Mr McDonald joined Aberdeen and Grampian Chamber of Commerce in branding the news "disappointing".
The MSP added: "The news is very disappointing.
"Connectivity to London is depended on by many in the north-east for business connections and the loss of this route is going to have negative consequences.
"The airport are working hard to present Aberdeen as a positive destination."
The airport has said it is working to fill the route.
An easyJet spokesman said the route was ending "due to a reduction in demand", adding: "We concentrate our efforts on maintaining and developing routes which prove most popular with passengers."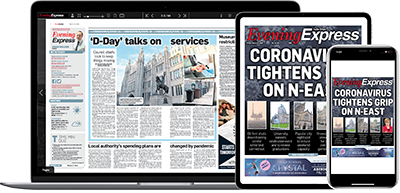 Help support quality local journalism … become a digital subscriber to the Evening Express
For as little as £5.99 a month you can access all of our content, including Premium articles.
Subscribe