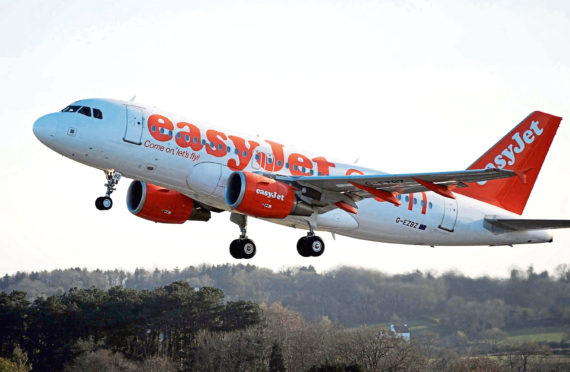 Flights linking Aberdeen with a London airport have been axed, the Evening Express can reveal.
EasyJet is cutting its route between Aberdeen International Airport (AIA) and Gatwick – a move that has brought disappointment from AIA chiefs and an Aberdeen business forum.
There are currently morning and evening flights between Gatwick and the Granite City on Mondays, Thursdays, Fridays and Sundays and a morning flight on other days – but they are to end on February 8.
EasyJet blamed a "reduction on demand" and said existing bookings are valid and flights remain on sale until the route ends.
The decision means there will be less competition for passengers seeking to visit the English capital, which could drive up fares.
However, AIA bosses have assured customers they are looking to fill the schedule gap.
An AIA spokesman said: "We are extremely disappointed at easyJet's decision to withdraw its Gatwick service.
"While we do remain well connected to London, with flights to Heathrow, London City and Luton, we will, of course, be speaking to existing and other airlines about the possibility of strengthening our links with London, which is an important part of our route network."
An easyJet spokesman said: "After reviewing the route, easyJet can confirm it will cease operating flights between Aberdeen and Gatwick from February 8 2019 due to a reduction in demand.
"We concentrate our efforts on maintaining and developing routes which prove most popular with passengers.
"EasyJet will continue to operate flights from Aberdeen to Luton."
---
---
Aberdeen and Grampian Chamber of Commerce chief executive Russell Borthwick said: "While alternative services from Aberdeen to London are available, this is still disappointing news.
"The regional economic partners will continue to work with AIA in ensuring operators understand the strength of our local economy and the value of connectivity to and from the north-east."
One passenger said: "This is a major development for the city as one of the primary routes to the capital providing over 130,000 seats per year each direction."
British Airways was the last airline to run a route between Aberdeen and Gatwick and that ended in 2007.
In January, Lufthansa axed its Aberdeen to Frankfurt route, while the collapse of VLM in September led to the Antwerp service stopping.