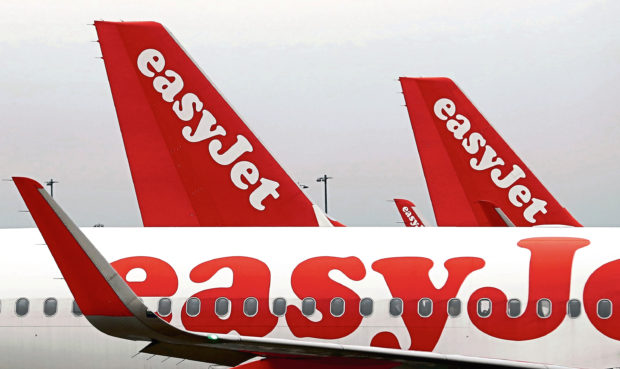 EasyJet said it will investigate after north-east customers complained of booking on "phantom flights".
The Evening Express reported on Friday that easyJet would be axing its route between Aberdeen International Airport (AIA) and London Gatwick as of February 8 due to what the airline described as a "reduction in demand".
Scores of irate customers have since said that, before the announcement, they had booked to fly on this route after February 8 and have not yet been contacted by easyJet about any cancellation.
One easyJet customer, Scott Milne, of Aberdeen, said: "Just two weeks ago, bookings were being taken until November 2019.
"Customers with bookings have not been notified that those flights no longer exist. They are phantom flights."
Scott said he received "mixed messages" when he called the easyJet customer services line.
Eventually, the airline apologised to Scott and gave him a refund and a money-off voucher to apologise.
Margaret Gibb is another customer caught up in the phantom flights fiasco.
Mrs Gibb, 65, of Daviot, near Inverurie, spent £90 to fly from AIA to Gatwick in May, allowing her to fly onwards to a holiday in Mexico.
She said: "I read in The Evening Express the route is to be cancelled, so called easyJet customer services.
"They said my flight is going and they didn't know anything about any cancellation.
"They asked if I wanted to cancel it and I said 'No – you already have'.
"It is very frustrating. What I want them to do is say, 'The flight isn't running, here is your money back'."
---
---
The Civil Aviation Authority, which monitors passenger flights, says airlines can cancel short-haul flights with 15 days or more notice of the flight taking off without having to compensate passengers if they offer customers a refund or an alternative route, such as the easyJet AIA to Luton route.
Mrs Gibb said: "I would be very disappointed if easyJet is waiting until 15 days before each flight before notifying people – that is unfair. Why should they be able to hold onto our money?"
Several other customers complained of not being contacted by easyJet about the cancelled route.
Carie Cruickshank, of Aberdeen, said: "I have booked to fly to Gatwick on February 8 and back on February 11. They need to sort this out."
An easyJet spokesman said: "We will investigate this matter and come up with a resolution."
Previously, the spokesman said: "After reviewing the route, easyJet can confirm it will cease operating flights between Aberdeen and Gatwick from February 8 2019 due to a reduction in demand.
"We concentrate our efforts on maintaining and developing routes which prove most popular with passengers.
"EasyJet will continue to operate flights from Aberdeen to Luton."
Aberdeen Donside MSP Mark McDonald, Aberdeen and Grampian Chamber of Commerce and AIA all expressed their disappointment at the axing.
An AIA spokesman said: "We are extremely disappointed".
He added: "While we do remain well connected to London, with flights to Heathrow, London City and Luton, we will be speaking to existing and other airlines about strengthening our links with London, which is an important part of our route network."