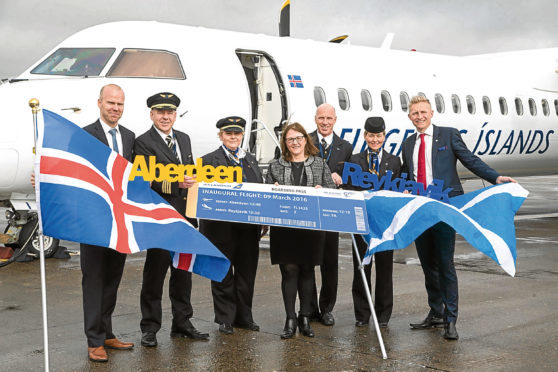 An Icelandic airline has decided to withdraw flights from its Aberdeen route due to "commercial reasons".
Icelandair announced it would cease flying between Aberdeen and Reykjavik from May.
It is the second route to be axed from the Dyce airport in the space of a few days.
Last week Loganair announced it was ending its service from Durham Tees Valley Airport to the Granite City.
A spokeswoman for Aberdeen International Airport said: "The decision by Icelandair to withdraw its Aberdeen to Reykjavik route as of May 14 is extremely disappointing.
"Passengers who use this route to connect onwards to Canada and United States can continue to do so with other carriers such as British Airways, KLM, Air France and Aer Lingus.
"Route development remains a top priority for Aberdeen International Airport and our existing leisure destinations continue to be highly popular with our passengers.
"We will continue to work closely with our airline partners to ensure that our already diverse route offering is maintained.
"Passengers who have already booked flights beyond this date will be able to choose from the following options: full refund of e-ticket, rebook from alternative FI gateways ie GLA or change of date to earlier when flight is still operating."
A spokeswoman for Icelandair said: "Icelandair regrets to announce that the airline's direct flight service to Reykjavik from Aberdeen will be suspended from May 14, due to commercial reasons.
"The flights were a co-operation between Icelandair and domestic carrier Air Iceland Connect and operated by a 72-seat Bombardier Q400 aircraft.
"The last service from Aberdeen to Reykjavik will be the FI7925 on May 14, and the last service from Reykjavik to Aberdeen will be the FI7924 on May 14.
"We are sorry for any inconvenience caused with these changes."
Icelandair also recently suspended flight operations from Belfast for "commercial reasons" from May 15.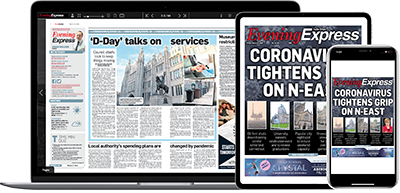 Help support quality local journalism … become a digital subscriber to the Evening Express
For as little as £5.99 a month you can access all of our content, including Premium articles.
Subscribe