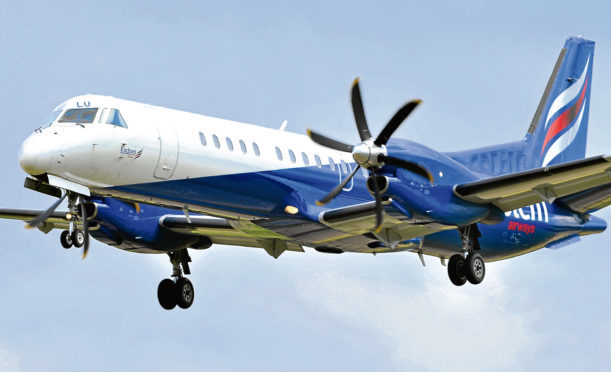 Air passengers flying between Aberdeen and Stornoway have been given a boost with the addition of 22 extra flights each week.
Flybe franchise partner Eastern Airways has made the change on the route between Aberdeen International Airport (AIA) and Stornoway, providing four extra flights each weekday and two new Sunday flights.
The change, which came into force this week, will mean people can go on a day trip from the city to the Isle of Lewis.
It also means people living on the island will have more options to travel to AIA en route to other UK cities for onward connections.
Eastern Airways head of commercial Mathew Herzberg said: "We have seen an increase in passenger numbers on the route and listened to feedback, and the time is now right to increase to double daily, offering day return options and the introduction of a new Sunday service to help increase leisure opportunities to the Western Isles. The additional frequency also means that Stornoway passengers will have improved access to the many Flybe flights such as Heathrow, Manchester and Birmingham via Aberdeen."