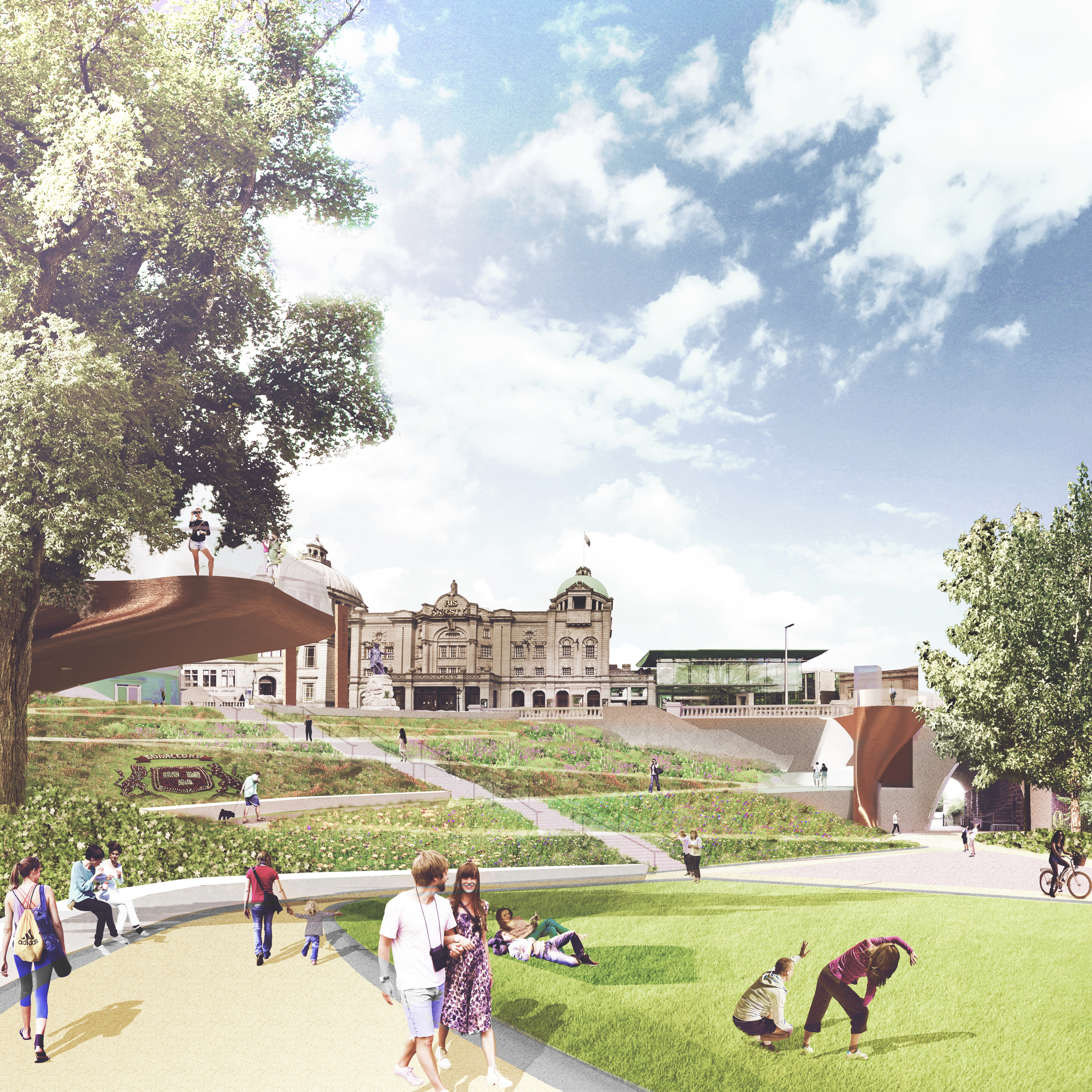 A halo of light could shine down on a revamped Union Terrace Gardens if dramatic new designs are approved.
Proposals were today unveiled for a £20 million revitalisation of the green space, a key Aberdeen City Centre Masterplan project.
It could see new entrance buildings, cafes, a gallery area, lift access and events spaces.
Also included among the designs are a new accessible walkway route into the gardens from Union Street and lift access into the lower level through a new entrance building which would provide an activity hub that overlooks the gardens in the day and evening.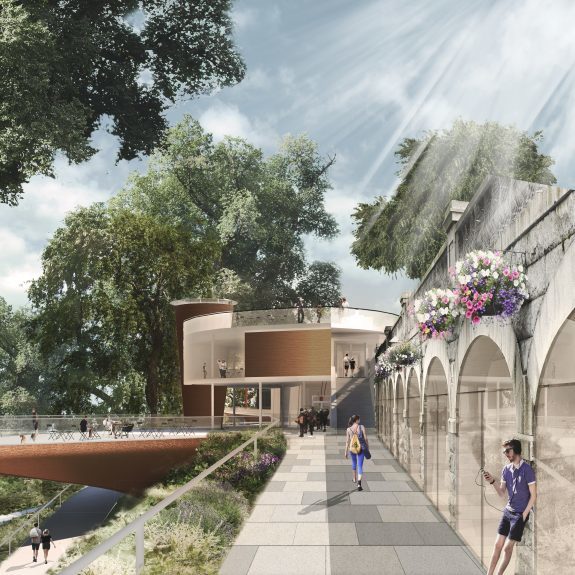 The plans suggest keeping the central lawn area for large-scale gatherings and events along with creating a new entrance plaza opposite His Majesty's Theatre to accommodate smaller scale events.
A cafe pavilion is mooted for opposite the theatre, while a cafe and gallery could be created at the Burns Monument on Union Terrace and within the existing arches.
Lift access could be provided into the upper level of the gardens through another new entrance building.
Shining within the historic site, to act as a beacon to attract footfall, could be a major new halo-shaped lighting installation suspended over the grass area.
Designers have suggested keeping and repairing the existing granite balustrades around the gardens, reinstating the grand staircase as a central part of the new accessible route into the gardens from Rosemount Viaduct and retaining as many of the existing trees as possible.
Two viewing platforms could provide elevated areas for smaller scale events and seating along the route from Rosemount Viaduct could act as an informal amphitheatre space to view events in the lower lawn area.
---