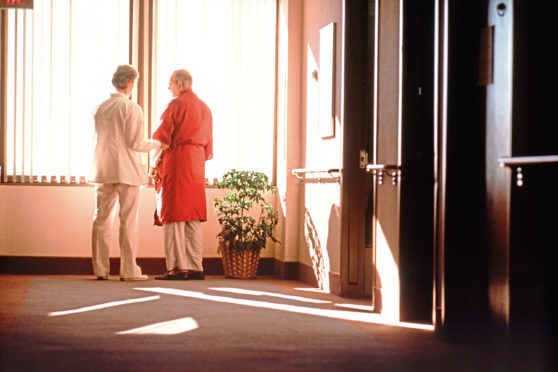 Fewer Aberdeen residents are being cared for in care homes or at home, new figures show.
A new Scottish Government report said 1,260 over-65s were in care homes as of March 2017 compared with 1,310 the previous year.
Over the same period, the number of over-65s receiving care at home fell from 1,560 to 1,500.
Older people's charity Age Scotland welcomed the drop and said the fact that 2,810 people were benefiting from free care showed how valuable the Scottish Government's decision to introduce it was.
The charity's chief executive, Brian Sloan, said: "These latest figures demonstrate just how important free personal and nursing care is.
"It has been a flagship policy ever since devolution and Scotland arguably has the best social care system in the United Kingdom."
In Aberdeenshire, 500 over-65s received care at care homes as of March 2017 compared with 480 a year earlier, while those receiving care at home rose form 1,870 to 1,980.
Aberdeenshire Health and Social Care Partnership manager south Iain Ramsey said it is one of the partnerships "top priorities" to enable people to remain in and be cared for in their own homes for longer.
He added: "These figures show our progressive approach is working, which is great news for Aberdeenshire residents."
In Angus, those in care homes rose from 710 to 750 and those receiving care at home rose from 1,050 to 1,300.
In Moray, those in care homes dropped from 470 to 450 and those receiving care at home dropped from 950 to 820.
An Angus Health and Social Care Partnership spokesman said: "We place individuals and communities at the centre of our service planning and delivery in order to deliver person-centred outcomes."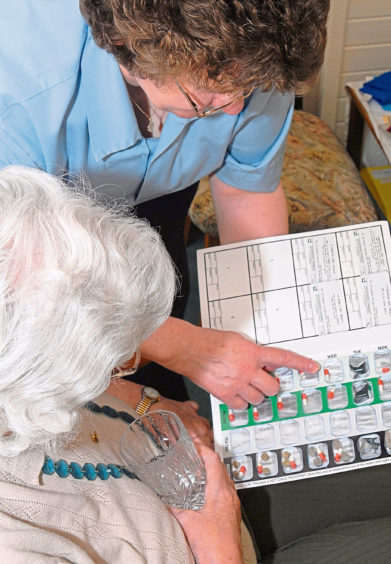 A Health and Social Care Moray spokeswoman said: "We have worked with partners to increase the range of housing options – in addition to care homes – available to people with additional care and support needs.
"While the number of individuals receiving care at home has decreased, there has been an increase in care delivered to the over-75s.
"We continue to make progress in supporting people to live independently at home or in a homely setting for as long as possible.
"Our expenditure on personal care, home care and nursing care in care homes continues to rise.
"We also face ongoing challenges around growing demographic pressures and the need to recruit additional staff – both in-house and in commissioned services – to deliver the care and support needed to support people in their wish to remain living at home in their community."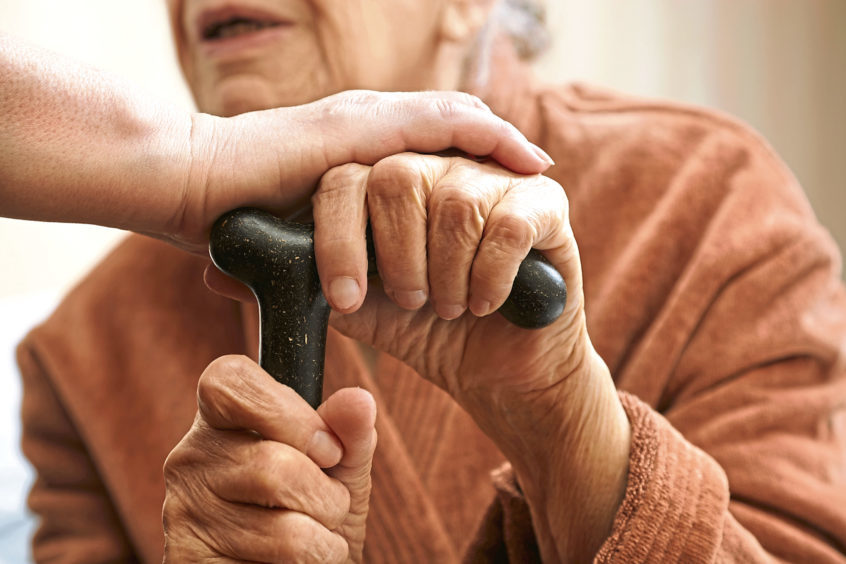 Mr Sloan said there were "significant challenges ahead" for local authorities as it was likely more people will need free personal care in the next decade.
He added: "Recruitment and retention of social care staff remains a significant challenge for providers and it is unlikely that Brexit will make this any easier to resolve.
"Local authorities cope with demand, both in the assessment of care needs and the delivery, to varying degrees of success."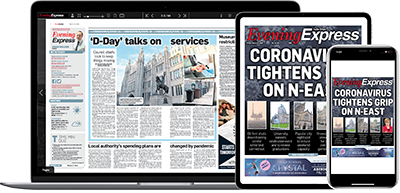 Help support quality local journalism … become a digital subscriber to the Evening Express
For as little as £5.99 a month you can access all of our content, including Premium articles.
Subscribe