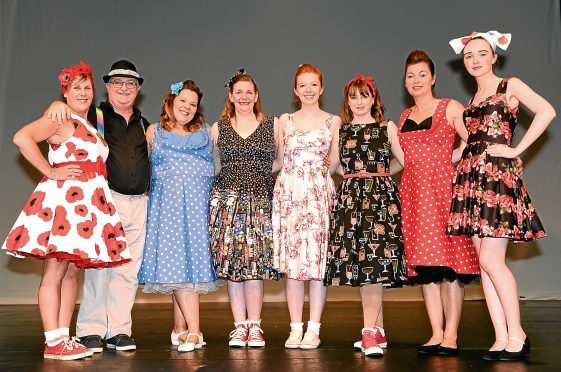 A group of grown-ups are stepping into the dancing shoes of their children as part of a tribute to a tragic mum.
The parents of North Aberdeenshire Dance Academy youngsters will be lindy hop dancing to Dolly Parton's 9-5 in this year's biennial dance show.
They are stepping into the spotlight in memory of Anne Bridgeford, who died in January last year from ovarian cancer at the age of 51, and whose daughter Ailsa attends the dance school.
Fellow dance mum Milly Hughes met Anne through their daughters, who have been dancing together since they were three.
Milly, 49, from Ellon, said: "Anne was a dear friend for a lot of us. Her daughter Ailsa danced with my daughter and is one of her friends.
"I wanted to do something for charity for Anne, and the dance school they go to holds a show in Inverurie every other year.
"They've all danced together since the age of three and this will be the last year as they're all going off to university, so we wanted to do something to celebrate, and a tribute to raise money.
"We always joked about having a go ourselves and showing our daughters how it could be done so I decided to write to them asking if we could do something and they suggested doing a lindy hop dance in the show.
"We've got buckets, leaflets and bands, to raise a little bit of cash, because it's a horrible cancer.
"My aim is to raise awareness to all ladies, young and old, about the symptoms of ovarian cancer, which are often overlooked, and to raise money for Target Ovarian Cancer."
Ten people will be taking part in the dance, seven mums, a dad and two ex-pupils.
They have already raised more than £1,000, but will continue to collect money during the show.
Anne's husband Alyn said: "It's just good fun. Anne would have loved the fun of it all.
"Things like this raise awareness. It raises the profile and hopefully people are a little bit more forceful when they go to the doctor."
The show takes place at Inverurie Town Hall from today until Saturday. The lindy hoppers are on tonight and tomoorow night before the interval. Donations are welcome at www.justgiving.com/companyteams/NADAlindyhoppers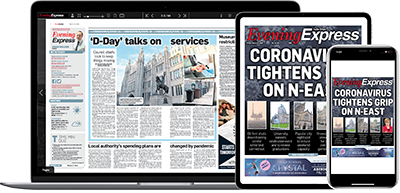 Help support quality local journalism … become a digital subscriber to the Evening Express
For as little as £5.99 a month you can access all of our content, including Premium articles.
Subscribe