A state-of-the-art centre for adults with severe learning disabilities is opening on the street where a previous facility was destroyed in a fire.
The Burnside Centre in Mastrick Drive, Aberdeen, burnt down in February 2014 and the construction of a replacement began in September last year.
The new centre is being named after former Aberdeen council leader and disability champion Len Ironside.
Mr Ironside, the council's former social work convener, stepped down in May after 35 years.
Catering to around 50 adults and 35 staff, the centre features an array of activities which aim to teach basic life and work skills, and is the first of its kind in Scotland.
Freda Smith, of the centre, said dealing with different conditions means staff aim to offer as much variety as possible.
She said: "We have areas for art, science, a sensory room, a library and even a sign language group.
"There is also the challenge of an ageing population, we have people now in their 40s or 50s and their parents are still looking after them at home while they are in their 70s or 80s."
Mr Ironside said: "I spent my life in politics fighting for the rights of disabled people and to see this new facility up and running this is more than I ever dreamed of."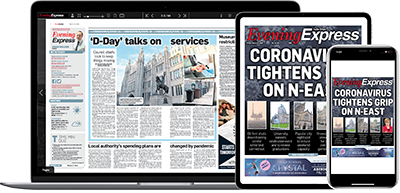 Help support quality local journalism … become a digital subscriber to the Evening Express
For as little as £5.99 a month you can access all of our content, including Premium articles.
Subscribe